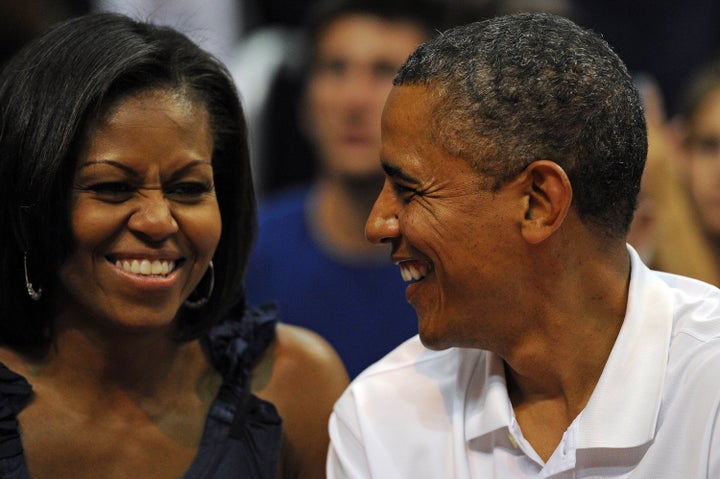 POTUS perched courtside wearing jeans, sneakers, a white Nike shirt and a dark blue Under Armor zip up, according to the pool report, while the first lady went dressy casual in a blue tank top and a long floral skirt. (So on trend!)
Malia Obama showed up later in a blue-and-white striped shirt and was the first to notice when the arena's famous Kiss Cam zoomed in on the president and the first lady. While we would have cringed at 14 if our parents had broken out the PDA, Malia was a good sport and encouraged her parents to pucker up.
The first couple initially declined the Kiss Cam's lingering eye (POTUS simply smiled and gave his wife a hug), to the tune of boos from the crowd. However, when the camera swooped in to give them a second chance, the president and Mrs. O leaned in for a real smooch.
Check out pics and video of the Obamas' courtside canoodling below, and be sure to see more First Couple PDA here!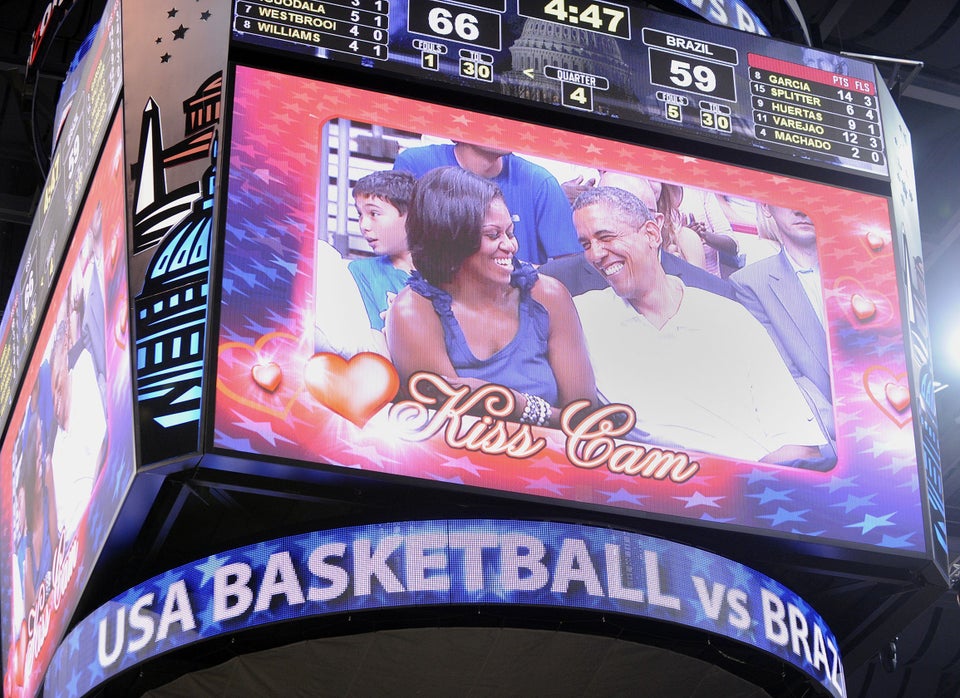 Obamas On The Kiss Cam!