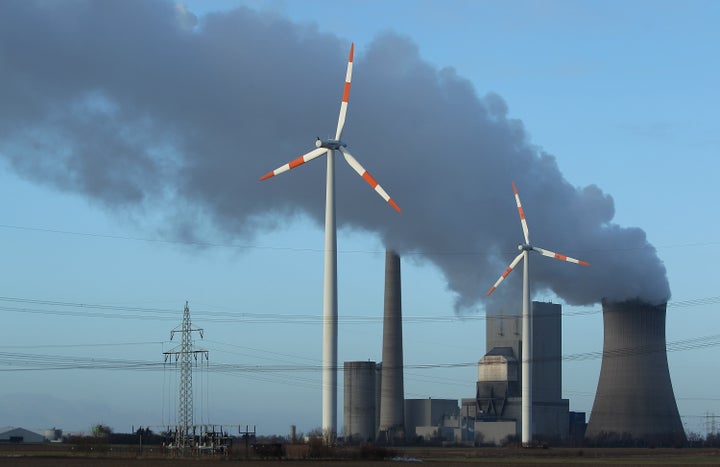 There is no surprise in Obama is making this move. The only surprise is that he did before a climate deal was in place.
Is this a sly move on the path for a grand compromise for a carbon cap? Or is it boneheaded capitulation that can only at best lead to a paper-thin ineffective climate bill?
I don't think we can predict that until the Kerry-Lieberman-Graham climate compromise effort has finished.
Opening the door to more coastal drilling could be something-for-nothing ... if the climate talks collapse, or the resulting bill is a greenwash that doesn't establish a framework for cutting carbon.
But it could also be nothing-for-something.
...the constraints on offshore drilling have little to do with the price of oil, but a lot to do with timing. Once the leases are available, it is a 5 to 10 years before you get to exploratory drilling. There is a tremendous shortage of drilling rigs and manpower. Plus, offshore drilling is so expensive, you don't want to make any mistakes. So you spend do a lot of seismic analysis to minimize your chances of a dry well.

And it is probably another five or more years from drilling your exploratory well to getting significant production from the area -- and that assumes you didn't dig a dry well. If you did, then you are probably going to be even more cautious. And all that assumes you have developed a pipeline infrastructure for delivering the oil. But the Atlantic Coast lacks such an infrastructure, so who knows how long it would take to get its oil?
I can't tell you today which is right. If this is something-for-nothing, or nothing-for-something. If Obama is being sly or stupid.
I would suggest that debating Obama's political skills is a waste of time. The die is cast.
The environmental fight to be had today is the same one as yesterday: the debate over the climate bill itself.
Support HuffPost
The Stakes Have Never Been Higher
Related
Popular in the Community