WASHINGTON -- Obama administration officials announced Friday that they're significantly reshaping a controversial $500 million Pentagon program launched last year to train Sunni Arab Syrians to battle the Islamic State group.
"We're not ending it; we're pausing an element of it," Deputy National Security Adviser Ben Rhodes told reporters in a Friday morning call, elaborating on changes to the approach that were first reported by The New York Times.
Instead of trying to create a force of thousands of fighters who would be trained outside Syria in bases in neighboring U.S. allies, the Department of Defense will now vet and arm a smaller group of Syrians who lead rebel factions, officials said. They indicated that focusing on such leaders and giving them basic equipment would allow the U.S. to channel arms to the Syrians more quickly and reduce the concern that sophisticated equipment might pass from U.S.-backed groups to extremists. The officials did not comment on suggestions in the Times report that those leaders would be trained in how to call in U.S. airstrikes.
It's tempting to believe this shift to working with a smaller number of nationalist rebels is because the Obama administration cannot locate enough non-extreme partners on the ground. But that's largely incorrect.
That misconception fits neatly with the international media's focus on the Islamic State, also known as ISIS, and other extremists in Syria and with the anti-rebel rhetoric from Bashar Assad, the Syrian president whose tyranny inspired rebels to take up arms back in 2011, and his patron, Russian President Vladimir Putin. But it's a misconception all the same.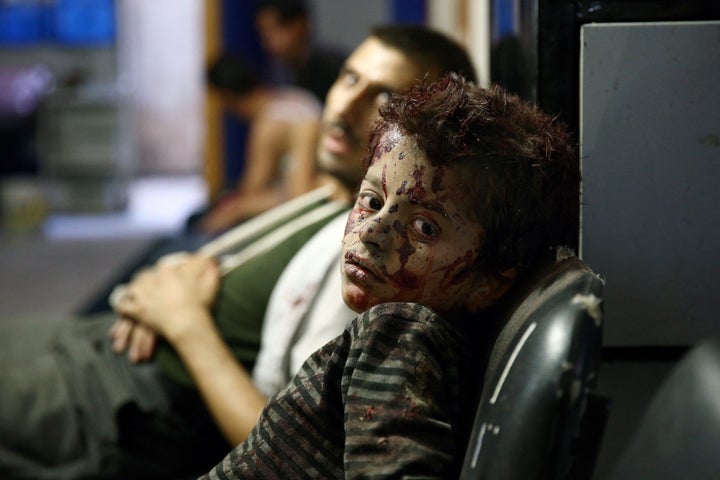 There are still significant and powerful groups of nationalist Syrian rebels who do not have extreme tendencies, most Syria watchers maintain. The Institute for the Study of War released detailed background on those groups earlier this week, aiming to help U.S. policymakers understand which of these rebels -- inspired by the initially peaceful democratic uprising against Assad's rule -- can be considered distinct from extremists and could be potential partners. It identifies five large groupings of rebel factions that are interested in fighting both Assad and the Islamic State.
Nationalist Syrian opposition groups have repeatedly told outlets including HuffPost that Assad is their primary focus, so while they would not like to see the Islamic State in control of their country, they are uninterested in working on a program targeting only the extremist organization and not the regime that's killed thousands of its own people.
"It's fair to say the program itself has failed, in that it has failed to achieve its basic objective of building a local anti-ISIS force," said Faysal Itani, a fellow at the Atlantic Council who recently wrote about viable partners for the U.S. in Syria. "I do not believe this reflects negatively on the ideological character of the insurgency. Nor does it imply the insurgency has no interest in fighting ISIS. It simply means that the insurgency does not want to fight ISIS on the restrictive terms the United States has set, namely: refraining from fighting the regime. A train and equip program that was entirely misaligned with the interests and priorities of its intended participants was never going to succeed."
Itani noted in an email to HuffPost that various nationalist Syrian rebels continue to fight ISIS and Assad.
Christine Wormuth, the undersecretary of defense for policy, suggested in Friday's call that comparisons between the Pentagon plan and an anti-Assad approach are unfair because Congress specifically mandated the Defense Department to focus on the Islamic State.
The mission given to the Pentagon is "fundamentally a major challenge," Wormuth said. "There are many, many individuals who want to fight the [Assad] regime but we were focusing on finding individuals who want to fight" the Islamic State group.
The Institute for the Study of War's report tackles a point many Westerners have made when advising caution in working with the Syrian opposition -- that a number of the rebel groups have cooperated with the Syrian al Qaeda affiliate, Jabhat al-Nusra. Its authors, Jennifer Cafarella and Genevieve Casagrande, argue that the U.S. must identify which of the groups are only using Jabhat al-Nusra in a transactional way and may be persuaded to back away from it. They suggest that Russia's growing involvement in Syria, which treats all non-Assad groups as threats, could have dangerous consequences for the country's future and extremists' power there.
"Whereas the Russian military actions will likely drive these groups together, diminishing the influence of al-Qaeda actually requires breaking the groups apart," Cafarella and Casagrande write. "Targeting rebel groups writ large through military strikes is therefore counterproductive and will lead to entrenchment of al-Qaeda in Syria."
That argument nods to what may get lost in today's commentary about the tortured Obama program -- there's no better way to ensure that no non-extremists are left in Syria than leaving the non-extremists to fend for themselves against the Islamic State, a regime with nearly no restraints on its brutality and now Putin's Russian forces.
This story has been updated with more information about the White House's announcement.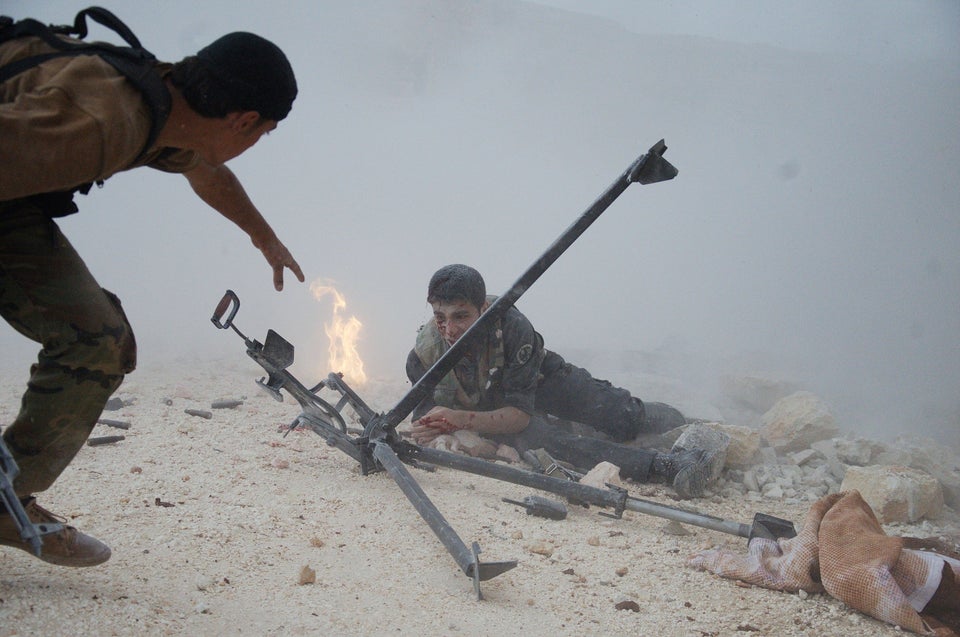 War In Syria
Popular in the Community