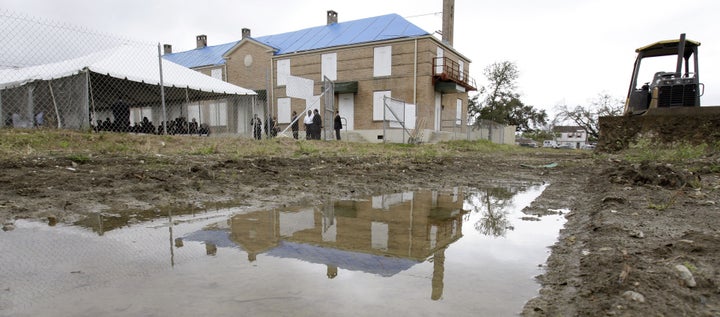 So this morning comes the news that President Obama will make a "surprise" trip to Copenhagen, along with his wife, to make a presentation on behalf of Chicago's bid for the 2016 Olympics. Aside from the possible malice he's showing towards his home town -- here come massive deficits, white-elephant signature buildings, and other perks -- I found this story interesting as the ultimate rebuke to the months of comments from people here regarding the Obama administration's torpor when it comes to remedying the aftermath of the failure of the federal levees in New Orleans. "Give him time," they said, "he's got a lot on his plate".
Here's one thing he's got on his plate, so far untouched: a report from the Office of Special Counsel, delivered to the White House and Congress this past June, confirming almost all the allegations by Corps of Engineers whistleblower Maria Garzino that the hydraulic pumps installed by the Corps at the three "outflow" canals whose (Corps-built) floodwalls failed on August 29, 2005, were not robust enough to meet testing standards and cannot be operated on site in the required manner in the event of a storm surge event. (The OSC examines whistleblower complaints; in this case, they hired an outside engineering expert to review Garzino's complaints.) There has been no reaction from the White House to the OSC report; the pumps sit there, waiting to fail should a surge enter Lake Ponchartrain.
My headline, phrased in question form earlier this year--"Obama to New Orleans: Drop Dead?"--is ready to be repunctuated.
By the way: you can hear an interview with Maria Garzino on the Sept. 13 edition of Le Show at harryshearer.com. There's also a four-part report on her by Molly Peterson available at kpcc.org.
The President has not yet joined the Clean Plate Club.
Popular in the Community