Anything a member of the Obama family does is major news. So when the entire group is spotted together ― engaging in water sports and wearing matching rafting gear, no less ― you can consider the internet broken.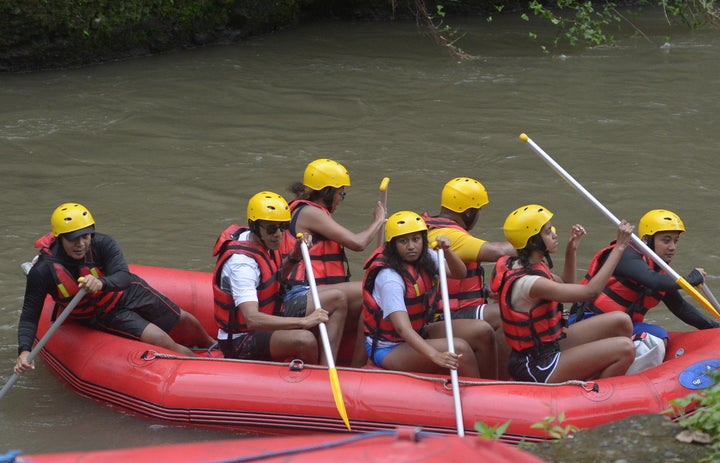 Barack, Michelle, Malia and Sasha Obama were spotting on a rafting trip Monday during a vacation to Indonesia, and it is truly a delight for all the senses.
Just look how happy they are, rafting down the Ayung river in Bali.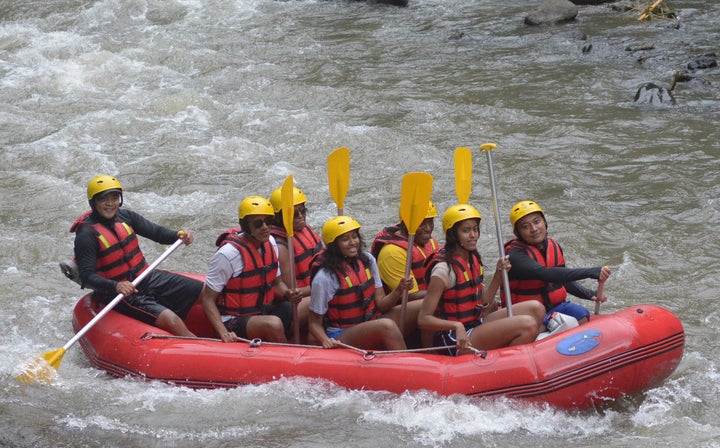 Check out the former president rafting into the future and away from the current state of U.S. politics: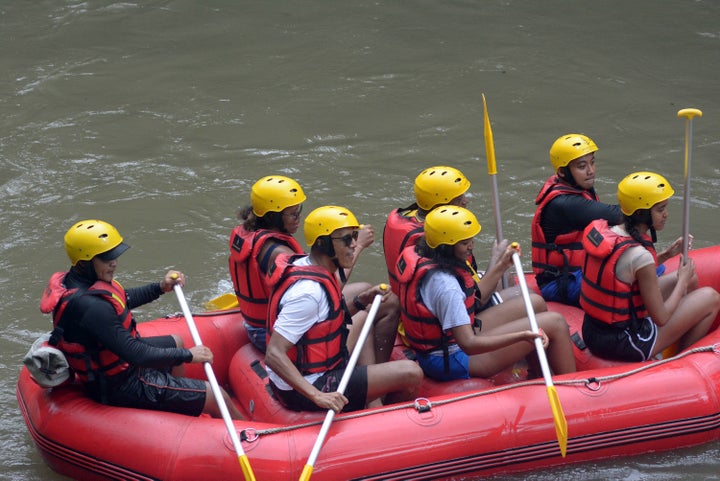 The activity surely fits into Michelle Obama's summer fitness program. The former first family is currently enjoying a 10-day trip to Indonesia, where Obama spent some of his childhood. He moved there at age 6 when his mother married an Indonesian man, and stayed until he moved to Hawaii to live with his grandparents at age 10.
On Sunday, the group visited Bali's Jatiluwih rice terraces.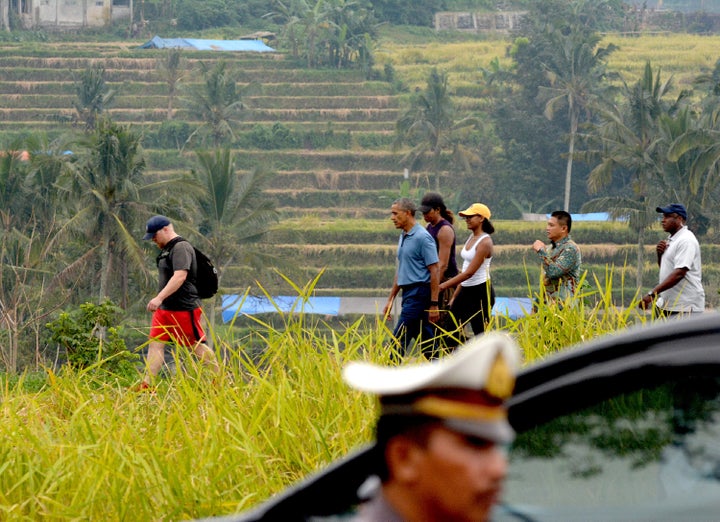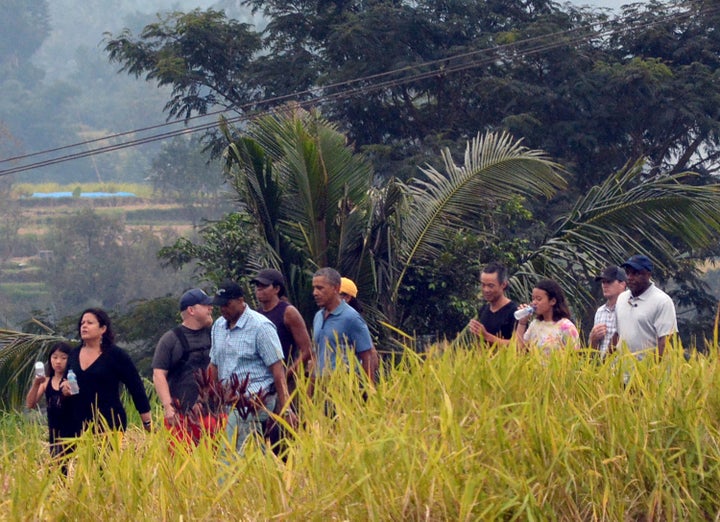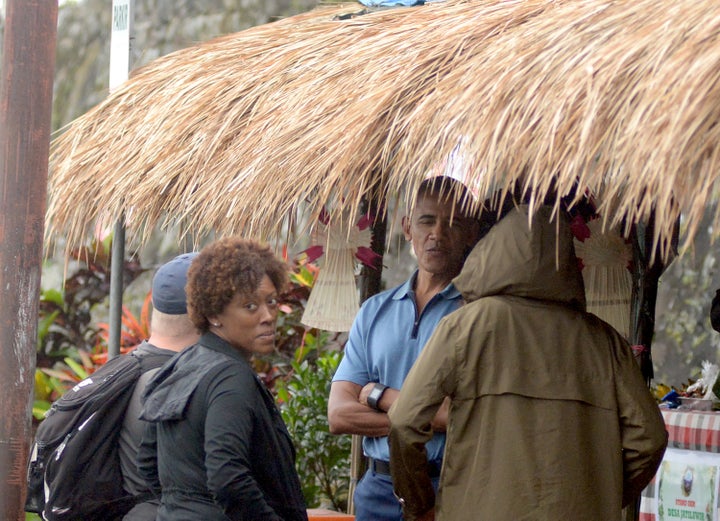 Here's hoping for even more family photo ops to come.