People miss the Obamas so much, they're still inviting them to their weddings ― and they're still getting replies from the former first couple.
On Monday, Twitter user @96_brooke shared a letter her mom Liz Whitlow received from "the office of Barack and Michelle Obama" after sending a wedding invitation their way. (Hey, you might as well aim high with your guest list.)
The Obamas missed the wedding, but in late July, they sent this sweet response to the newlyweds:
"Congratulations on your wedding. We hope that your marriage is blessed with love, laughter, and happiness and that your bond grows stronger with each passing year. This occasion marks the beginning of a lifelong partnership, and as you embark on this journey, know you have our very best for the many joys and adventures that lie ahead."
After Brooke shared her tweet, other people started posting the letters they had received in the past from the Obamas after sending them invites to big life events. Here's a congratulatory letter another pair of newlyweds received:
The Obamas have also been invited to high school graduations:
And here's a letter the Obamas sent in December to welcome a new baby girl into the world:
Apparently, the Obamas were inundated with wedding invites and even some save the dates during their time in the White House. Usually, a response would be sent by the Office of Presidential Correspondence (the office sorted through more than 10,000 letters a day addressed to the president) but the President asked the office to deliver a sample of 10 letters a day, according to the New York Times.
For those of you planning to send a wedding invitation to President Trump, please don't forget to include a box for "Trump steaks, extremely well done" alongside the chicken or fish option.
HuffPost reached out to the Twitter user for comment and will update this story accordingly.
Before You Go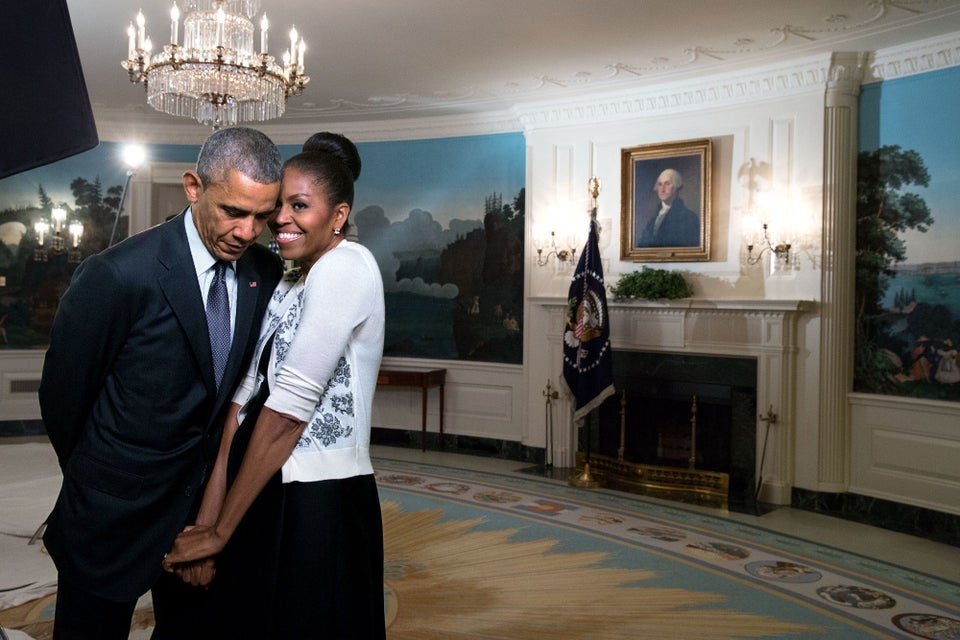 Barack and Michelle Obama's Sweetest Moments