So a very casual Obama crew headed out to Hanauma Bay yesterday clad in shorts, tees, swimsuits and flip-flops. While FLOTUS stayed behind, Malia and Sasha joined their dad at Sea Life Park, a marine park near Hanauma Bay on Oahu, where the three released four green sea turtles into the Pacific Ocean.
For their act of marine life liberation, Sasha wore an appropriately peaceful shirt: a gray long-sleeve tee featuring the face of John Lennon (who knew the 10-year-old was a Beatles fan?). Malia mixed colors like her famous mother, wearing red and white stripes on top and bright green shorts on the bottom.
And the president, never one to be daring with his fashion choices, opted for a white tee that read "Island Snow," black swim trunks and a black baseball cap. Alas, no pictures of the president splashing around in the water.
Check out the happy family below -- and for pictures of their previous Hawaii stays, full of body surfing, golfing, shaved ice-eating and lots of off-duty fashion moments, click here.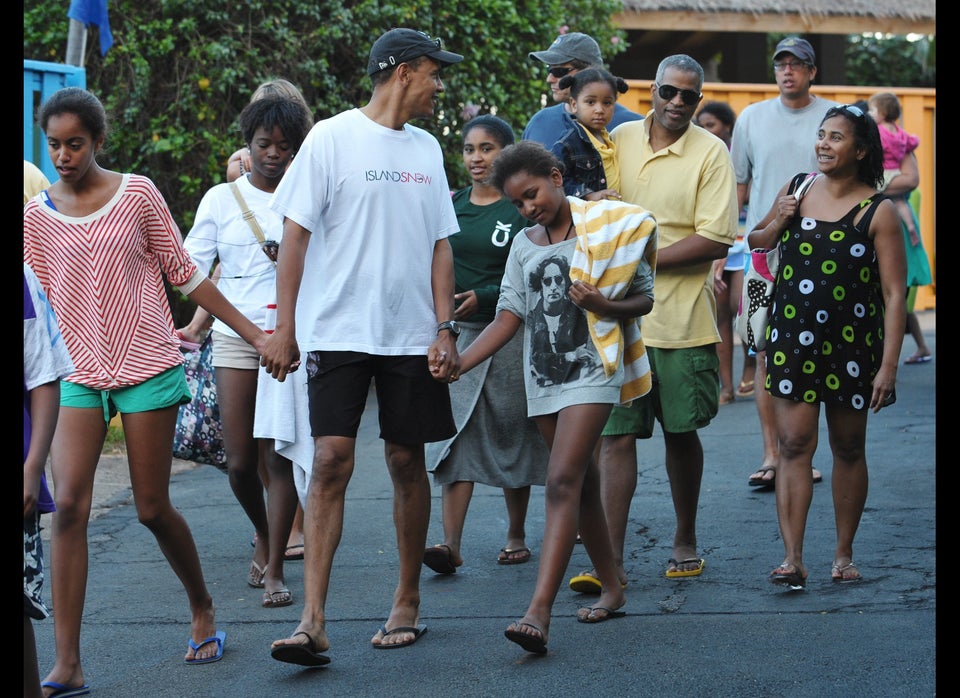 Obamas Hawaii Sea Life Park