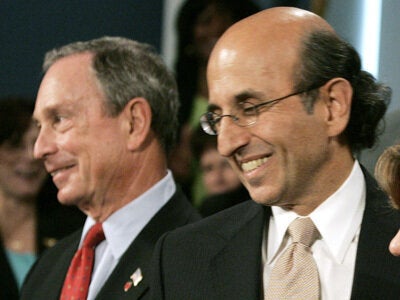 ***Check Back For Updates! For the latest news on the Obama cabinet, visit the Huffpo's Obama Cabinet Big News Page!***
Joel Klein, Chancellor of New York City's Department of Education, the nation's largest public school system, has been rumored to be on Obama's list of Secretary of Education candidates.
Before Michael Bloomberg won his bid for the right to a third term, there were rumors that Klein would run for mayor himself. The point is now moot, of course, and Klein may have to turn elsewhere for his political ambitions.
Popular in the Community