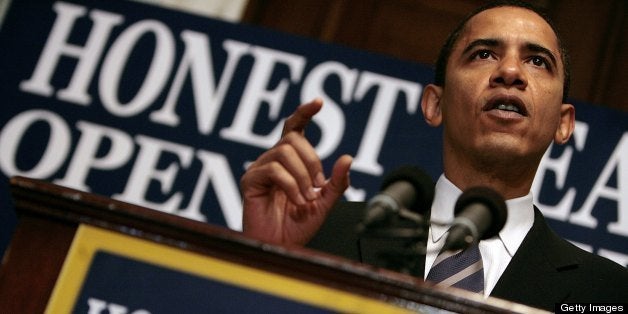 More than four years ago, a newly elected Barack Obama instructed the heads of departments and agencies under his watch to deal openly and honestly with the public, promising in a 2009 memorandum that his ascendant presidency would usher in "an unprecedented level of openness" in government.
"Information maintained by the federal government is a national asset," Obama declared. "My administration will take appropriate action, consistent with law and policy, to disclose information rapidly in forms that the public can readily find and use."
A growing chorus of critics suggest that has not happened.
As a writer covering energy, environment and climate issues, I most frequently encounter roadblocks when dealing with the Environmental Protection Agency -- and it is clear that I am not alone. Indeed, in a sharply worded statement published last week, the Society of Environmental Journalists, an organization to which I belong, excoriated the EPA for a pattern of stonewalling and obfuscation that, while established under the preceding administration, has grown markedly worse over the last four years.
"The Obama administration has been anything but transparent in its dealings with reporters seeking information, interviews and clarification on a host of environmental, health and public lands issues," wrote Beth Parke, SEJ's executive director, and Joseph A. Davis, who heads up the organization's Freedom of Information Watchdog program. "The EPA is one of the most closed, opaque agencies to the press. Members of the Society of Environmental Journalists ... face substantial hurdles getting their questions answered about air pollution, water quality, oil and gas operations, pesticides, climate change and other issues."
Parke and Davis go on to express fresh concerns about Gina McCarthy, the current head of EPA's office of Air and Radiation and Obama's pending nominee to replace the agency's recently departed chief, Lisa P. Jackson. McCarthy, the journalists argue, has publicly supported EPA's buttoned-up approach to information.
"The policies she endorsed bottleneck the free flow of information to the public," the SEJ representatives wrote. "Information and interview requests are routed to the agency's Washington headquarters, where they often languish and die. Reporters are regularly required to submit written questions, even on the simplest daily stories. Interview requests are rarely granted. Delays are routine. Replies, when they do come, are from press officers, not scientists or policymakers. Answers to requests made under the Freedom of Information Act also are routinely delayed."
The barriers are not exclusive to the news media, and similar complaints have been lodged by congressional Republicans and their allies, who are seeking to uncover information about how the EPA arrived at some of the most aggressive and expansive carbon-cutting regulations ever imposed on American industry.
Coal producers, oil companies and other fossil fuel interests have bucked and moaned over these new rules -- and they funneled huge sums toward efforts to unseat Obama and his assemblage of regulatory appointees during last November's election. Those efforts, of course, were unsuccessful -- in part because most Americans support improvements on fuel efficiency for cars, for example, and new limits on greenhouse gas emissions from power plants.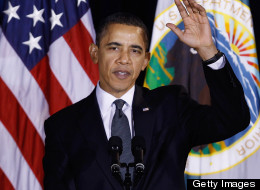 "The government should not keep information confidential merely because public officials might be embarrassed by disclosure," Obama has said. Critics say the administration's actions don't live up to these words.
But that support does not give license to any federal agency to withhold documents, obscure deliberations, and otherwise hinder fair and legal efforts to understand what went into that decision making.
A vote on her nomination could come as early as next week.
Meanwhile, it took a court order for the EPA to begin responding in earnest to Freedom of Information Act requests filed by the conservative Competitive Enterprise Institute, which has been seeking details on the development of new agency rules specifically impacting the coal industry. That effort flushed out an email alias -- "Richard Windsor" -- that Jackson frequently used while in office, and the EPA this week uploaded its final dump of thousands of "Richard Windsor/Lisa Jackson" email communications in response to CEI's request.
But even here, so much text is blacked out and redacted from the released messages that it is virtually impossible to glean any meaningful information.
Brian McNicoll, the communications director for CEI, said in an email message that the agency appeared to have simply "thumbed its nose" at the request. "How," McNicoll asked, "when we requested everything that [was] said to or from Jackson on coal, is Gina McCarthy, the head of the Air and Radiation Office -- and thus the lead person on coal -- never on record as having sent an email or text message in response to anything to do with coal?"
Whether you're a small-government disciple of unregulated free markets and naturally inclined to despise the EPA, or a staunch environmentalist devoted above all else to clean air, unpolluted water and a sustainable approach to the climate, that's an eminently fair question.
In March 2010, the Associated Press found that, under Obama, 17 major agencies were 50 percent more likely to deny FOIA requests than under Bush. The following year, the presidents of two journalism societies -- the Association of Health Care Journalists and the Society of Professional Journalists -- called out President Obama for muzzling scientists in much the same way President Bush had. Last September, Bloomberg News tested Obama's pledge by filing FOIA requests for the 2011 travel records of top officials at 57 agencies. Only about half responded. In fact, this president has prosecuted more whistleblowers under the Espionage Act than all prior administrations combined. And an analysis released [March 11th] by the Associated Press found that the administration censored more FOIA requests on national security grounds last year than in any other year since President Obama took office.
To anyone with reason to regularly query the Obama administration, these are not surprising revelations. Rare is the occasion, for example, when a State Department official will speak candidly and on-the-record about the agency's review of the contentious Keystone XL pipeline -- even when the information or explanation they refuse to be quoted on is relatively inconsequential, non-controversial, or even downright reasonable.
The former is certainly necessary, in reasonable measure, for any administration to run smoothly. The latter, however, is mandated by law, and this White House, by its example, risks providing cover for future administrations, some of which will inevitably exploit the precedent of secrecy in pursuit of policies -- and in the name of values -- that are very much at odds with Obama's own.
"The government should not keep information confidential merely because public officials might be embarrassed by disclosure, because errors and failures might be revealed, or because of speculative or abstract fears," Obama declared. "Nondisclosure should never be based on an effort to protect the personal interests of government officials at the expense of those they are supposed to serve."
Voters gave Obama four more years to ensure that his administration lives up to these words.
So far, they appear to be only that.