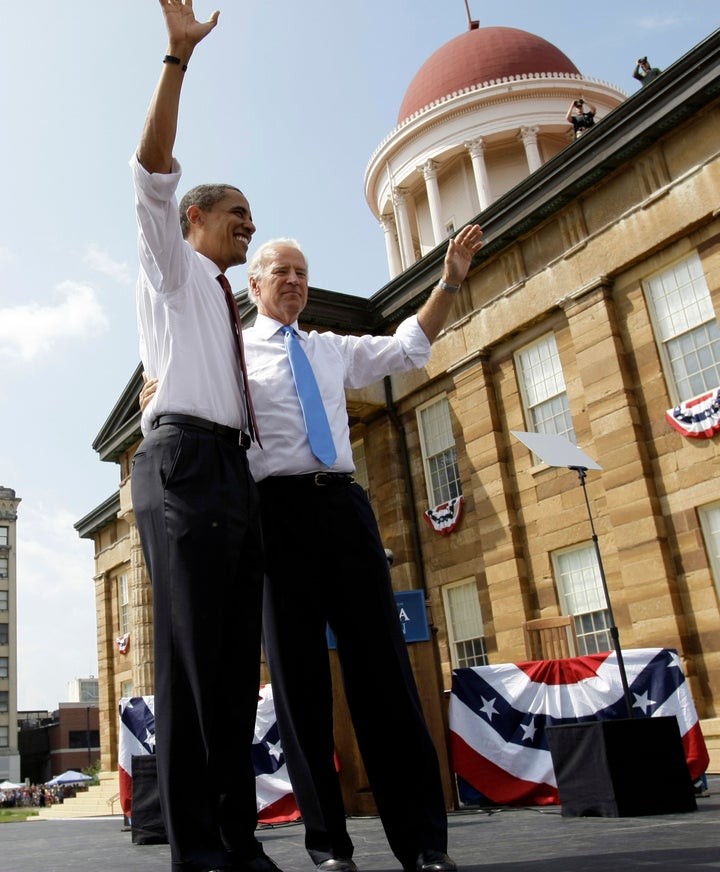 Though more than three years have passed since the city hosted then-presidential candidate Barack Obama's announcement of Joe Biden as his running mate, Springfield, Ill. remains irked that the White House has not footed the bill for some $55,000 in police overtime and other costs associated with the event.
Alderman Frank Edwards, former mayor of the Illinois capitol, and other city leadership have allegedly been trying to get Obama to pay up for some time now. While they submitted a bill for $68,139 for the August 23, 2008 event, some $55,457 of that has remained unpaid. In early 2010, the city reported they were getting the run-around in their attempt to collect payment.
(Scroll down to watch a report on Obama's unpaid bill.)
One alderman at the time, perhaps jokingly, suggested turning the matter over to a collection agency.
"Sometimes only the executive himself can cut through such inter-departmental differences of opinion," Edwards said last year of his appeal to the commander in chief.
Edwards told NBC Chicago the bill came up during a recent review of who still owed money to the city. The presidential tab was found amongst a number of unpaid parking tickets and building permits. While the city is not optimistic the White House will pay up, Edwards said they will press on.
"And we go why isn't this paid," Edwards told NBC. "I mean, it all comes back to common sense. If you are asking for something to be done and you know it cost money, then you ought to be prepared to pay for it. It's that simple."
An Obama for America spokesperson previously said that presidential campaigns are not responsible for security costs of their events.
Popular in the Community