A student told police they saw a person in a white hood and robe on the Ohio campus near the Afrikan Heritage House around 1:30 a.m. Monday, according to TPM. But campus security and Oberlin police couldn't find anyone fitting the description, and The New York Times reported that another student said they saw someone wrapped in a blanket around the same time in the same area.
The Guardian has since reported that two people have been accused in the vandalism incidents.
"My understanding is that the individuals are college students and they have been identified," Oberlin, Ohio, police Lt. Mike McCloskey told The Guardian. "They are no longer on campus. The college is dealing with it internally, and we have been working in co-operation with the college."
An estimated 1,200 students attended the teach-in, march and convocation Monday, the Times reported. About 2,800 students attend Oberlin.
Katrina Cortés, an Oberlin student and a fellow with the national progressive group People for the American Way Foundation, doesn't believe as many people would've come to the events had classes not been canceled.
"Some students would not have had the time ... some students would probably not have known about last night's events without this kind of attention," Cortés told The Huffington Post.
Related
Before You Go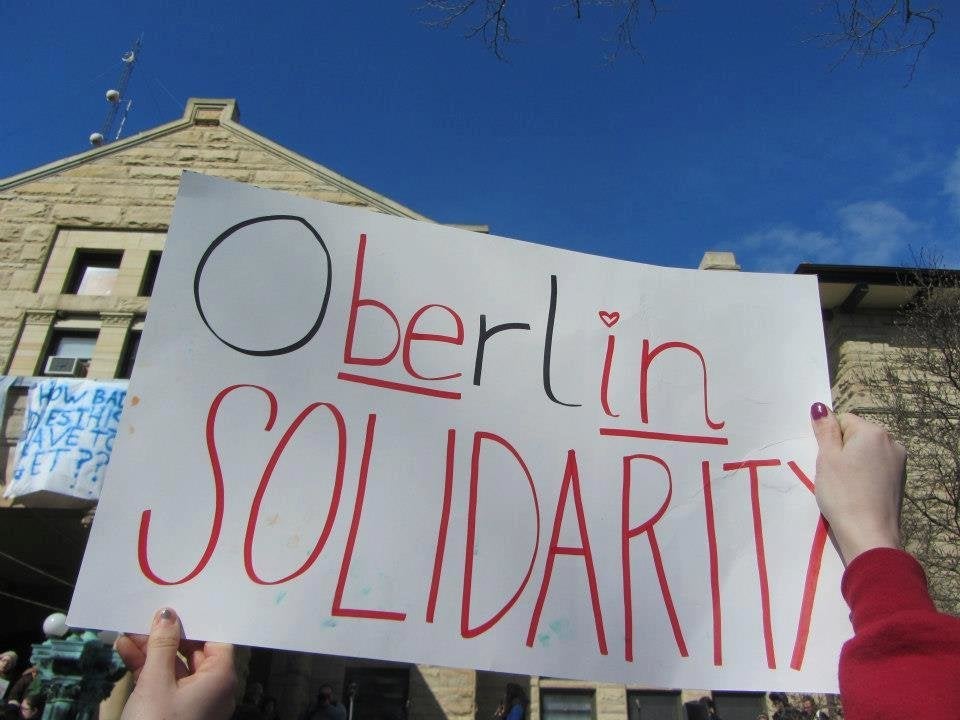 Oberlin Students Rallying After Hate Incidents
Popular in the Community