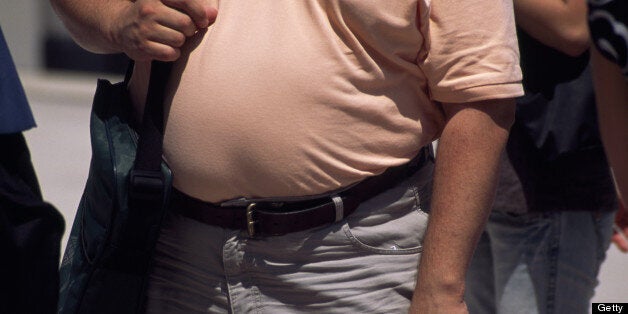 Obesity has been called many things -- an epidemic, a major public health problem, an urgent chronic condition -- but is it a disease? The American Medical Association (AMA), the largest physician organization in the nation, has decided that it is.
One in three American adults is obese, and the rate of obesity in children has nearly tripled over the past 30 years. Experts have warned that kids today may be the first generation in history to live shorter lives than their parents. Recognizing obesity as a disease will help change the way the medical community tackles this complex health issue.
Obesity is a major contributor to cardiovascular disease and type 2 diabetes which impact millions of people, and the AMA is already working to reduce the incidence of these diseases through our new strategic effort to improve health outcomes for patients.
As physicians who are on the front line treating these diseases, we want people to pay attention to the seriousness of obesity. Even if an obese person does not currently display any other health problems, we know that obesity significantly increases the risk for other serious health complications down the road, including high blood pressure, diabetes, heart problems and some forms of cancer. Addressing obesity before these complications arise will prevent future patient suffering.
Identifying obesity as a disease will elevate the importance of necessary interventions to prevent and manage it. While diet and exercise are certainly important for preventing obesity, a variety of things contribute to the onset of obesity, including genetic, hormonal and environmental factors. For some, diet and exercise may not be enough to get to a healthy weight, and medication or surgery may be needed. But medication and surgery are not appropriate for every patient. Recognizing obesity as a disease will encourage a dialogue between patients and physicians to determine which behavioral, medicinal or surgical options may be right for them. The classification may also encourage greater investments in research to learn more about the most effective methods of prevention and treatment.
The AMA, as part of its strategic focus to improve health outcomes, will work side-by-side with physicians and care teams, patients and families, communities and public health agencies to reduce the prevalence of cardiovascular disease and type 2 diabetes. We are partnering with the Armstrong Institute for Patient Safety and Quality, a research institute within Johns Hopkins Medicine, to help meet and exceed the government's Million Hearts Initiative to bring the high blood pressure of 10 million more Americans under control by 2017. And we're partnering with the YMCA of the USA to increase physician referrals of patients with prediabetes to the evidence-based diabetes prevention programs offered by the Y.
Rapidly rising obesity rates have led to a decrease in health and wellness and an increase in costs for treating obesity-related illnesses. We must address this juxtaposition to improve the health of our nation. The AMA is working to reduce the burden of preventable disease to ensure health, wellness and well-being for all Americans.