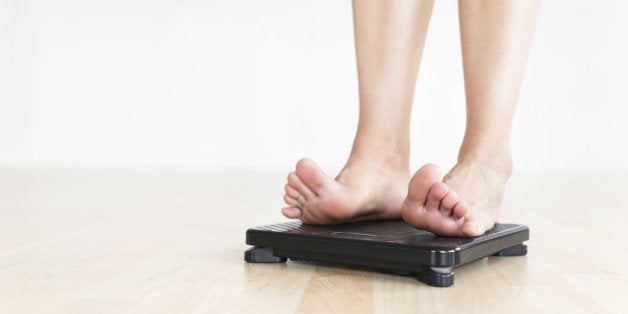 By Susan J. Blumenthal, M.D., M.P.A and Stephanie Heung
Obesity is a national security issue as well. Twenty-seven percent of young adults are currently too overweight to serve in the military. Additionally, obesity is an economic concern that costs America $190.2 billion each year, consuming 21 percent of annual medical spending. If our ballooning health care costs are to be deflated, tackling obesity must be a national priority.
Food Advertising: An Unhealthy Education
Health education is an important strategy to combat obesity, but Americans are instead deluged with anti-health education in the form of food advertising. In 2012, the fast food industry spent a staggering $4.6 billion on food marketing. One large fast food chain spent 2.7 times as much on marketing as all fruit, vegetables, bottled water and milk advertisers combined.
The food industry's advertising blitz is a public health concern, particularly for children, who are more susceptible to junk food ads. In fact, a mathematical model published in 2009 estimates that "from one in seven up to one in three obese children in the USA might not have been obese in the absence of advertising for unhealthy food on TV." The advertising of unhealthy products helps fuel the poor food choices that can lead to childhood obesity. Some suggest that government regulation may be needed to prevent adverse effects, as was done to prevent tobacco use by youth.
The food industry attempts to make amends by donating to leading health organizations for cancer, heart disease and diabetes. This is, of course, a clever marketing strategy that burnishes a pro-health reputation even as these companies continue to aggressively advertise the very foods that have been linked to an increased risk of these diseases.
A Recipe for Healthier Food Industry Policies
The food industry should consider taking several steps to market a culture of health rather than obesity:
1. Food companies should be committed to presenting clear and accurate information regarding the nutritional value of their products. In the same way that pharmaceutical companies must provide information about side effects in their television and print ads, food companies should also provide details about their products' nutritional content in advertisements.
2. The food industry should improve the nutritional quality of its products. Many companies have innovation labs with the mission of creating new products. The food industry should focus on developing novel products that are both healthy and delicious. Specifically, corporations should create products with smaller portion sizes, fewer calories, and lower fat, sugar, and salt content. Behavioral economics suggests that children's meals should feature healthy sides and beverages as the default rather than the alternative choice.
3. The food industry should re-engineer its marketing strategy. Food advertisements should help promote the importance of physical activity as an essential ingredient of good health. Food companies should also stop targeting fast food advertisements to preschoolers. They should avoid tailoring addictive "advergames" for children, which may result in overeating. To avoid the paradox of marketing soft drinks at athletic events such as the Olympics, companies should promote only zero-calorie or non-sweetened products when advertising at sporting events.
Health-damaging messages from food advertising must be counterbalanced with positive health education. Below are several important recommendations to achieve this goal:
1. Educational campaigns should mobilize all sectors of society -- individuals families, businesses, nonprofit organizations and the government. For instance, First Lady Michelle Obama's "Let's Move" campaign seeks to end childhood obesity in the United States within a generation. The campaign encourages physical activity and healthy eating behaviors among children. Thus far, the "Let's Move!" campaign has collaborated with the U.S. Olympic Committee, the Department of Defense, the Walt Disney Company and the National League of Cities, among other organizations. While many of these groups do not have public health as their primary mission, they have become key partners in a "health in all policies" approach to improving nutrition and reversing obesity in America. This multisectoral strategy should guide government and private sector educational campaigns to promote healthy lifestyles.
2. Calories and other nutritional information should be listed on food menus. Menu labeling empowers consumers to make better choices about their health. The Affordable Care Act of 2010 requires nutritional labeling of food products sold at chain restaurants with 20 or more locations. A study conducted in Los Angeles County found that if only 10 percent of fast food customers used menu labeling to reduce their caloric intake by just 100 calories per meal, it could avert almost 40 percent of the county's annual 6.75 million pound weight gain!
3. Sustainable school gardens can help children learn about healthy food choices. Studies have demonstrated that garden-based nutritional education increases students' consumption of fruits and vegetables. School gardens are an engaging method of promoting healthy eating habits at a young age.
Conclusion and Call to Action
As a nation, we have a long way to go to tip the scales on obesity. But limiting harmful fast food advertising, encouraging better nutritional choices and promoting healthier lifestyles should be cornerstones of a national strategy to reverse obesity. Educational initiatives must mobilize all sectors of society -- individuals, families, businesses, schools and the food industry itself -- using a "health in all policies" approach. Creative, decisive action is needed now to reverse the obesity epidemic and improve the health of Americans in the years ahead.
Rear Admiral Susan Blumenthal, M.D., M.P.A. (ret.) is the Public Health Editor of The Huffington Post. She is a Senior Fellow in Health Policy at the New America Foundation and a Clinical Professor at Tufts and Georgetown University Schools of Medicine. She is also Senior Policy and Medical Adviser at amfAR, The American Foundation for AIDS Research. Dr. Blumenthal served for more than 20 years in senior health leadership positions in the federal government in the Administrations of four U.S. presidents including as Assistant Surgeon General of the United States, the first Deputy Assistant Secretary of Women's Health, and as Senior Global Health Advisor in the U.S. Department of Health and Human Services. She also served as a White House advisor on health. Prior to these positions, Dr. Blumenthal was Chief of the Behavioral Medicine and Basic Prevention Research Branch, Head of the Suicide Research Unit, and Chair of the Health and Behavior Coordinating Committee at the National Institutes of Health. She has chaired numerous national and global commissions and conferences and is the author of many scientific publications. Admiral Blumenthal has received numerous awards including honorary doctorates and has been decorated with the highest medals of the U.S. Public Health Service for her pioneering leadership and significant contributions to advancing health in the United States and worldwide. Named by the New York Times, the National Library of Medicine and the Medical Herald as one of the most influential women in medicine, Dr. Blumenthal was named the 2009 Health Leader of the Year by the Commissioned Officers Association and as a Rock Star of Science by the Geoffrey Beene Foundation. She is the recipient of the Rosalind Franklin Centennial Life in Discovery Award.
Stephanie Heung is a senior at Yale University, pursuing a degree in Molecular, Cellular and Developmental Biology. She is a Health Policy Intern at the New America Foundation in Washington, D.C.