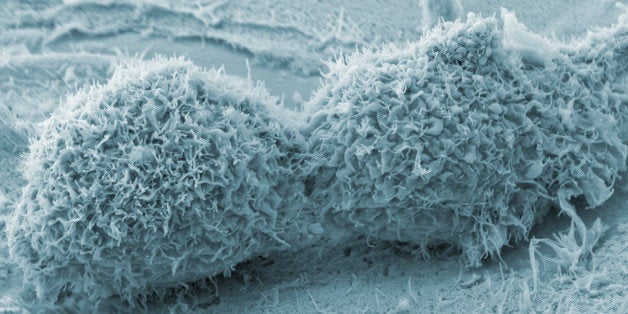 Researchers found that people with a body mass index that indicates obesity live two to three months less, on average, than non-obese pancreatic cancer patients.
Interestingly, the association held true even after taking into account known life-expectancy factors such as the patient's age and stage of the disease.
"This study adds to mounting evidence for the role of weight control in improving outcomes for patients with cancer. It also reinforces the importance of maintaining a healthy weight throughout your life, which may lead to better outcomes after diagnosis and help prevent pancreatic cancer from developing," study researcher Brian M. Wolpin, M.D., M.P.H., an assistant professor of medicine at Dana-Farber Cancer Institute and Harvard Medical School, said in a statement.
"While our findings will not affect the way we treat patients today, they provide new leads for investigating the molecular pathways that may be responsible for the survival difference between obese and healthy-weight patients," he added. "Hopefully, in the future, that research will bring new approaches for treatment of pancreatic cancer."
More than 900 cases of pancreatic adenocarcinoma were identified over a 24-year period, as part of analysis of the Nurses' Health Study and the Health Professionals Follow-Up Study. Researchers compared body mass index in 1986 with pancreatic cancer diagnoses.
The median length of time of survival was five months. However, researchers found that having a healthy weight (maintaining a BMI less than 25) was linked with living longer by two to three months, compared with extremely obese patients (a BMI 35 or higher).
Obese patients were also more likely to experience spread of the cancer to other parts of the body -- metastatic disease -- than non-obese patients.
Any bit of new information on extending life for pancreatic cancer patients helps, as life expectancy after a pancreatic cancer diagnosis is notoriously low. For instance, the five-year survival rate for a patient with a Stage 1A pancreatic cancer -- the earliest stage -- is 14 percent, while the rate is 1 percent for a patient with a Stage IV pancreatic cancer -- the latest stage, according to the American Cancer Society.