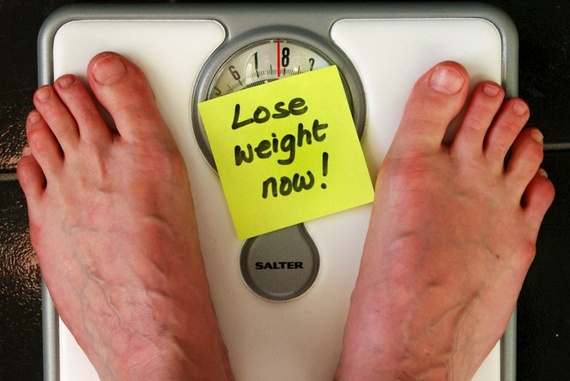 Screenshot: Tech Times
For decades men and women around the world have relentlessly tried every imaginable device, diet plan and routine in an attempt to shed excess weight. Our social "norm" is the culprit that drives the vast majority of people towards trying to fit in to the fit and beautiful minority -- by any and all means necessary.
As with many things, the 21st century has done its part to muddy these waters. Consumer desire to achieve a tight and trim figure now exists within a worldwide epidemic of instant gratification. Yes my friends, if you haven't noticed the olden days of "anything good is worth waiting for" are on the brink of extinction. Although this doesn't exactly bode well for weight loss, it has given way to what many consider to be the next trillion-dollar industry.
Dating back thousands of years, our ancestors have applied powerful natural compounds to healing and medicine. In modern times, natural healing has fused with research and innovation resulting in the conception of nutritional supplements -- or Nutraceuticals -- which have emerged as one of the leading solutions to the weight loss and instant gratification dilemmas we face as a global society.
While the U.S. is not the most obese country in the world, it's definitely a front-runner. As of 2015, over 35% of the U.S. population was reported as obese; 78 million of which were adults and shockingly enough 13 million were children.
That's not to say we aren't trying. As average household income increases, people typically spend more money on health and wellness. So it's no surprise that North America emerged as the largest weight loss management market in 2015. The company Fatburner Plus says that more than one-third of the sales and revenue were derived from weight loss supplements and meal replacement products. It is projected that weight loss management sales in North America alone will hit 206 billion by 2019.
The supplement industry, however, is a solution that is not without its grey area and controversial past. As sure as the world turns, where there exists an affliction, the infamous snake oil salesman lies in wait to capitalize with an instant fix. The dietary supplement industry is no exception. In its early stage, the industry was very poorly regulated, and became the perfect backdrop for the notorious weight loss "miracle pill."
Just take this pill, continue to sit on the couch and eat junk food, and you'll lose weight... Sounds like a pretty good deal right? Well, 10-20 years from now who knows, but the cold hard truth is that here and now this miracle pill simply does not exist.
To make matters even more confusing, after the 1997 withdrawal of the popular weight loss pharmaceutical Fen-Phen, a new natural ingredient took the market by storm. An ancient root used for thousands of years in traditional medicine made the leap to dietary supplement ingredient, and quickly gained traction as a miracle weight loss solution. This was the birth of Ephedrine-based dietary supplements.
To say that Ephedra was giving results and hit the mainstream would be an understatement. One of the dietary supplement front-runners at the time, Metabolife 365, raked in close to $1 billion in sales in 1999 squarely on the shoulders of their Ephedrine-based products.
If you sensed a "to good to be true" in the air, you were right! The only itsy-bitsy hiccup for this miracle weight loss ingredient was a lengthy list of highly adverse reactions, which even includes death. Following several years of attempted restrictions, in 2004 the U.S. Food and Drug Administration (FDA) effectively banned sales of all Ephedrine Alkaloids in the U.S.
Following the ban on Ephedra, some companies were able to adapt to the new regulatory landscape, while the majority were not. For the consumer, navigating the dietary supplement waters became more complicated than ever.
Consumer thirst for instant results was effectively transformed into an expectation rather than a hope. To satisfy that demand, clever marketing schemes spread like wildfire touting the same benefits of Ephedra with none of the nasty side effects. Suffice to say, the supplement industry has not lived up to consumer expectations.
Countless people still rely solely on a supplement to transform their body and life. These weight loss hopefuls wind up extremely disheartened when limited progress, or none at all is the typical outcome. This vicious cycle often leaves people in an even worse mental and physical condition than when they started.
Onto a much more optimistic note, consumer attitude and behavior have begun a positive shift over the past several years. Although the explosion of the Internet has created an "on-demand" consumer mentality, it is also responsible for the creation of a much more informed consumer. It has been reported that 96% of American adults who use the Internet have used it to look up health information. With the proverbial "world at the tips of their fingers," this better equipped consumer is much less likely to place blind faith into miracle pill schemes.
The steadily growing global trend of production/consumption of natural products combined with progressive awareness and practice of healthy living habits has further invigorated this shift in consumer mentality. The biggest hurdle is still firmly seated in overcoming the false expectations of a miracle pill leading to instant weight loss.
It's not surprising that new companies specifically designed to exploit the miracle pill niche continue to emerge every day. But, what is rather remarkable is how sensible companies, both new and old, are beginning to recognize the modern -- more informed -- consumer, and finally starting to call it like it is. The efficacy of a Dietary Supplement lies right there smack in the middle of its name -- "supplement", i.e., something that completes or enhances something else when added to it.
It all comes down to lifestyle and mindset people. Find a system that helps you live a healthier lifestyle, and give it every ounce of energy and passion you have in you! If you have any advice or experience that could help others in their battle against obesity, please feel free to leave a comment below.