Hard work pays off -- even if you're a dog.
Obie, a standard dachshund, weighed 77 pounds a little over a year ago. His original owners were elderly, could not support an active lifestyle, and overfed him out of love, according to Obie's website. A relative eventually stepped in, and Obie was given to Portland, Ore., resident Nora Vanatta.
At the time, the 5-year-old dachshund looked like this: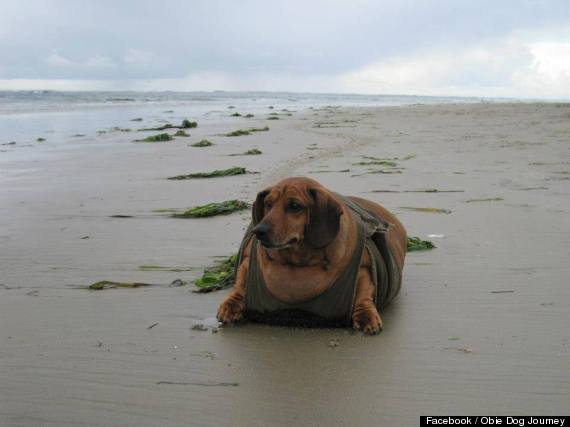 Vanatta, who has a degree in animal science and is a certified veterinary technician, immediately set out to help Obie drop 40 pounds. She tracked his progress on the Biggest Loser, Doxie Edition and Obie Dog Journey Facebook pages.
In May -- about eight months later -- Obie was down the 40 pounds and had surgery to remove his excess skin.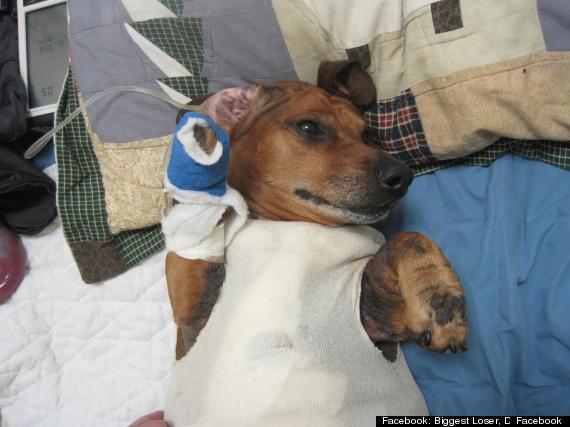 On Tuesday, Vanatta posted pictures of Obie at the beach. He's now lost nearly 50 pounds and is looking pretty great.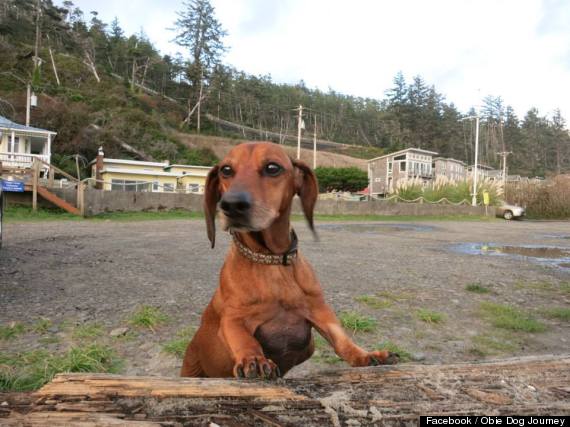 Obie's Facebook page also includes his diet regime so people can understand how the weight came off.
"I hope that he can be an inspiration to any person or animal trying to lose weight," Vanatta says on the dachshund's website.