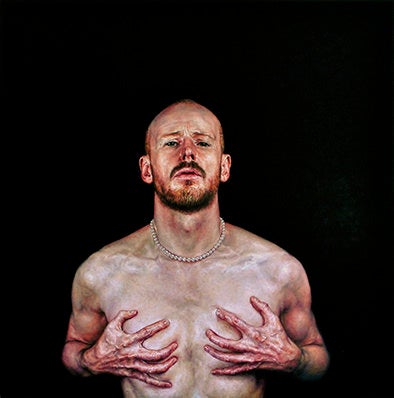 A radical new art show that reimagines classic 18th century paintings is now on display at the United Kingdom's Birmingham School of Art at Birmingham City University in the school's ARTICLE gallery.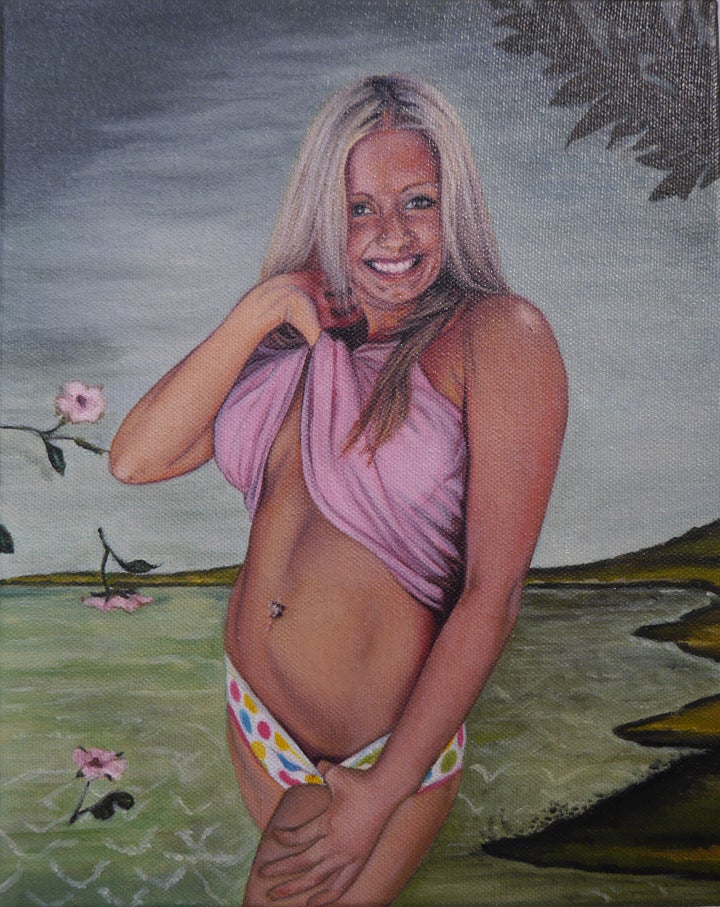 The original series of paintings that served as inspiration for "Obscene and Pornographic Art" include Rococo style paintings by French artist François Boucher and other various nude male portraits. The exhibit, which is comprised of work by Sadie Lee and Matthew Stradling, also includes portraits inspired by the recently deceased transgender Warhol superstar Holly Woodlawn.
"The reality is that the 'body' has been presented to us in the form of art through time, and yet society can still struggle with certain representations, despite the Internet and ready access to pornography," gallery director Mona Casey told The Huffington Post. "This exhibition inherently asks the questions 'Is this obscene? Is this pornographic?' because it comes from a queer perspective. It challenges the right to present gender positioned images, simply because it is still the case that in certain societies it is outside of the norm."
The Huffington Post recently chatted with Casey about "Obscene and Pornographic Art" to find out more about what attendees can expect.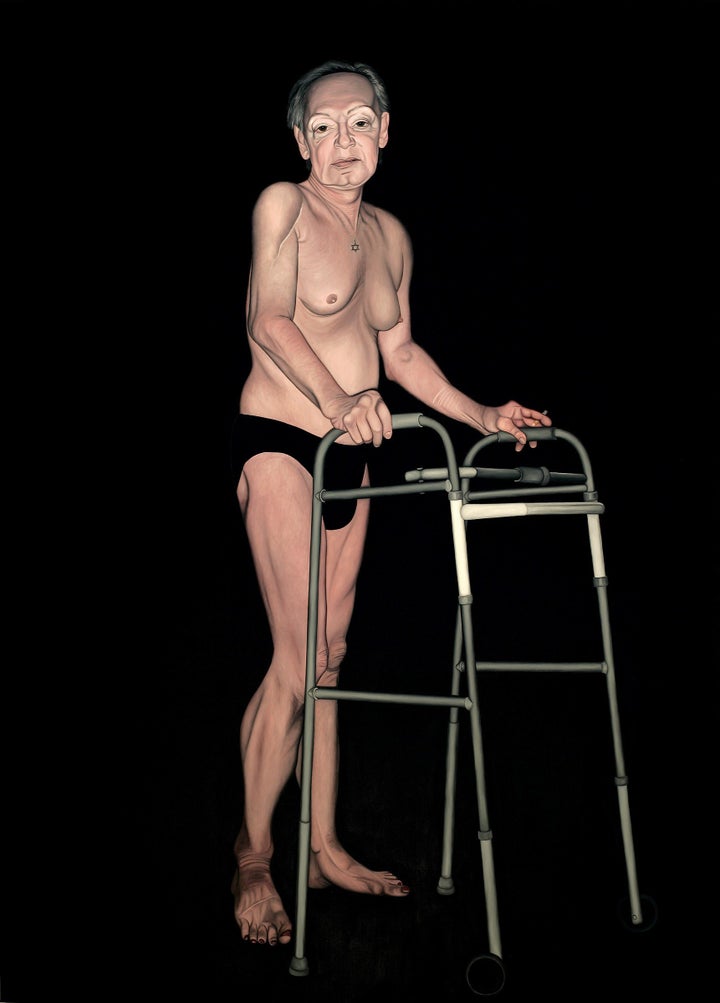 The Huffington Post: How did this exhibit initially come about?
Mona Casey: ARTICLE, as a University gallery space, presents exhibitions and events, which reflect the research taking place within its academic environment. The Arts Based Masters programme at Birmingham School of Art is built upon this research and echoes the various artistic practices of both staff and students. Within the programme we have, among others, courses such as MA Fine Art, MA Contemporary Curating and MA Queer Studies. The exhibition came about because of a determination to represent these arenas and open up a dialogue on queer agendas and the impact on Art production, but in a space open to the public. Sadie Lee and Matthew Stradling's work is increasingly visible and the concepts and theory they are engaged with fit very well.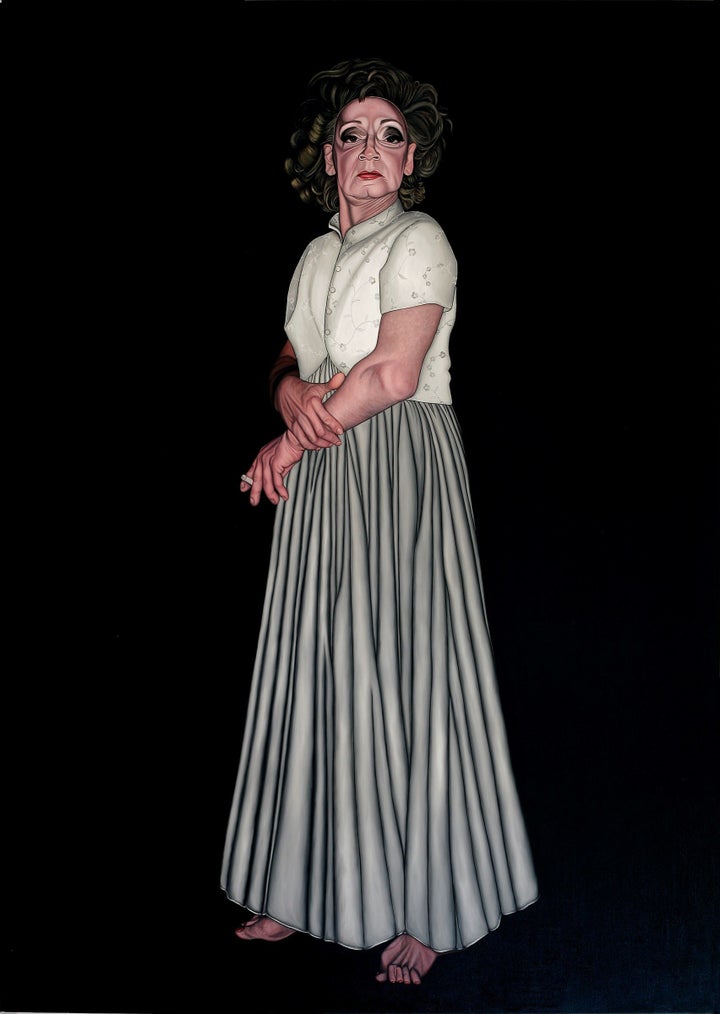 What is the intention in reinterpreting these paintings with erotic makeovers?
Both of these artists, within their oeuvre, create images that depict sexual content. How erotic these paintings are is very subjective, but their production, color ways and aesthetics are seductive. The imagery calls for indulgence and fantasy, the latter especially in Lee's work, which invites a pleasurable experience, potentially an erotic encounter. Whether the erotic is associable more with the images of women and their female power is up for interpretation by the audience. Some of the work by Stradling depicts imagery from porn and is, at times, of a graphic nature. But the rendering in paint of these small intimate images on canvas could be seen to exploit "desire" in the face of what might be taboo to some.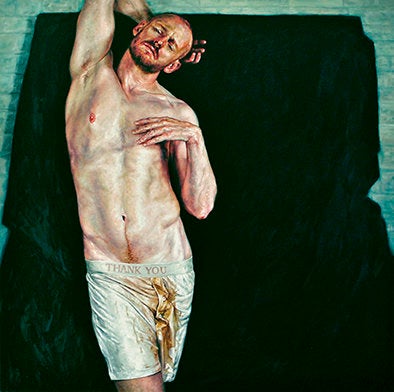 What do you want people to take away from this exhibit?
This is an exhibition of work by two technically exquisite painters who produce seductive and sometimes hardcore images of queer relationships. I hope the audience might consider where Lee and Stradling's imagery stands in relation to the genre's of traditional Portraiture and the Nude in historical painting. Perhaps this exhibition will also challenge and question our views about gendered perspectives, the pre-supposed essential characteristics of gender and open our minds to the inclusion of different attitudes about the body and relationships.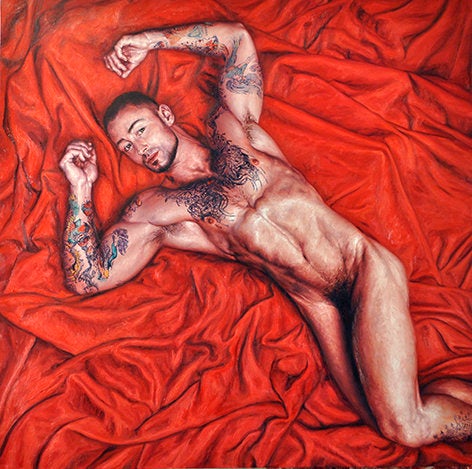 "Obscene and Pornographic Art" will be on display at Birmingham School of Art of Birmingham City University (UK) at the school's ARTICLE gallery until February 11, 2017. Head here for more information.
Calling all HuffPost superfans!
Sign up for membership to become a founding member and help shape HuffPost's next chapter