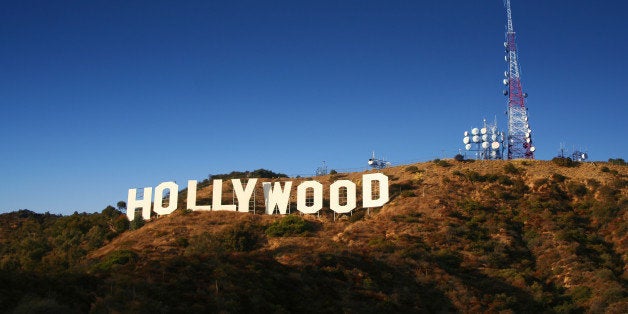 Are you sitting down? I am, but I am not, in fact, a blond headed woman with outstretched arms. If you're confused, you wouldn't be the first one. When my blog called, "The Dark Side of Inspiration," was published, the best photo I could find, which I thought depicted my point, was one of only eight choices. I am certainly not the first writer to have funny experiences after using a stock photo. That part of the situation doesn't bother me at all.
Three things that do bother me are photos that perpetuate common stereotypes of people with disabilities, the lack of diversity represented in images and the very good possibility that the subject in the photo is just a person sitting in a wheelchair pretending to have disabilities.
Some of my readers were thrown by my reference to my full beard. Some thought the woman in the picture wrote my article. Several others commented on the poor choice of picture.
the Huff Post offered eight stock photo choices: five white men of varying ages, one wheel from a wheelchair with a white man's hand, three with the peoples' backs to the camera, one headless white man on his cell phone, one white woman with her head in her hands, one with a white man and a white woman talking with two American flags in the background, at what appears to be a rally of some kind, and a pretty blond with her face to the sun and her arms outstretched. The last choice seemed like the best choice to me.
The viewer brings their own interpretations to the table when viewing images or pictures. The image of a woman with her head in her hands is a great example. One way of interpreting this image is she is feeling bad because of her disability, while someone else might see a woman who happens to use a wheelchair is having a bad day. For the sake of argument, believing that she has her head in her hands because of her disability is a harmful stereotype. Alternatively, everyone can have a bad day and it may not have anything to do with her disability.
I'm not the only one that struggles intellectually with images and whether or not they are stereotypes. I've read two very well researched books on this subject. Martin Norden wrote a book called, "The Cinema of Isolation," which examines disability in movies and Bogdan, Elks and Knoll wrote, "Picturing Disability," which examines disability in photographs. Both books suggest there are common stereotypes of people with disabilities as portrayed in images. Norden points out that in the cinema we are often portrayed as sweet innocents, obsessive avengers, saintly sages, high tech heroes or inspirations. Bogdan, Elks, and Knoll describe photos across time and the history behind them and note many commonalities. They use labels like freaks, beggars, and citizens.
The problem with these stereotypes, like many others, is they don't accurately reflect reality. People with disabilities, like other humans, are complex and cannot be pigeonholed into neat, well-ordered categories.
As I have said before, there are approximately 57 million people with disabilities in the US alone, according to the 2010 census. Obviously, not all of those people are white men. A quick google image search garnered only 5 images of black people with disabilities, out of 235 pages. As a white man with disability, this doesn't surprise me. I'll address white privilege within the disability world in a later blog. This is the first time I've thought much about it. I can now see why it is a big issue.
Another big issue for people in my community is casting people without disabilities to play the role of a person with a disability. Many examples come to mind. Eddie Redmayne recently won an Oscar for best actor after playing Dr. Stephen Hawking in "The Theory of Everything", Daniel Day- Lewis won best actor after playing Christy Brown in "My Left Foot" and Tom Hanks won best actor after playing Forrest Gump in "Forrest Gump."
There are also TV characters like Artie Abrams in "Glee" and JK Simmons as Mel Fisher on "Growing Up Fisher."
Only occasionally do you find an actor with a disability playing a person with a disability. Michael J. Fox plays a lawyer with a neurological condition in "The Good Wife" and MJ Mitte has Cerebral Palsy just like his character in "Breaking Bad." Lauren Potter, a person with Down Syndrome, plays a student with Down Syndrome in "Glee."
I echo the sentiments of Maysoon Zayid in her Ted Talk entitled, "I got 99 problems...palsy is just one." She talks about the need for more accurate depictions of disability by people with disabilities. Maysoon was rejected by a director to play the part of a person with CP because she has CP. If only that were funny.
In writing this column, I've tried to take on many of those stereotypes and reclaim the right to be complex. You can be part of the problem or you can be part of the solution. Support people with disabilities and actively protest movies, TV shows, etc. that use disability, but don't use actors with disabilities. See the groups that include people with disabilities. Insist on roles, which depict the complexity of life, even in the case of people with disabilities. Encourage people with disabilities who are considering acting. Choose images, which depict demographic and other diversity.
I wrote my editor and shared your concerns. She subsequently changed the photo to two white men sitting at a table with their backs to the audience. One of the men is a wheelchair user. She also shared with me that I could also submit my own images, which I will try to do from now on.
I don't need someone to sit in my wheelchair. That's how I roll. How I really roll.