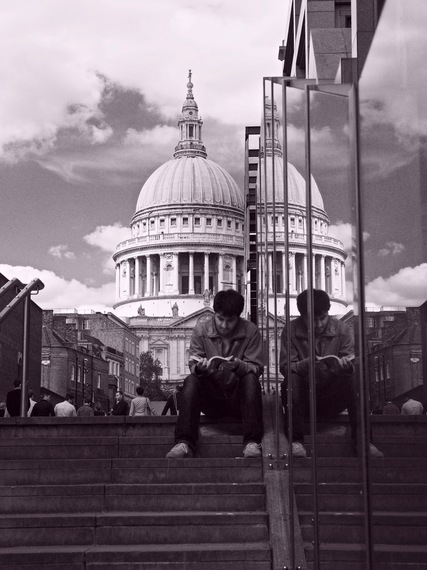 The participation of diverse voices in city decision-making processes is critical to successful urban change. By diverse, I mean not just professionals, politicians and pundits, but everyday people who live and work in city spaces. But before we can participate, we need to hone the power of personal observation.
Like the Londoners depicted in these photographs, we all have stories to tell.
Over the past eight months I have written a book about observing the urban environment, called Seeing the Better City. After much research, many interviews, and sifting through countless experiences and photographs, I concluded that better cities will emerge if city-dwellers really learn to see and understand their urban environment and how the human experience intersects with the built world.
In other words, we should strive for a "vocabulary of looking" as the foundation for participation in civic discussion.
A camera and smartphone are great tools for development of this exploration and vocabulary. We can focus on common urban themes, such as street corners, plazas, parks, and other shared spaces, and evaluate what appeals to each of us, and what does not. In my book, I suggest how cities might honor constructive visual input submitted by more than just architects. Throughout, I provide my own examples, with words and photographs called urban diaries, as sample toolboxes for how to evaluate, narrate and summarize city character and urban change over time.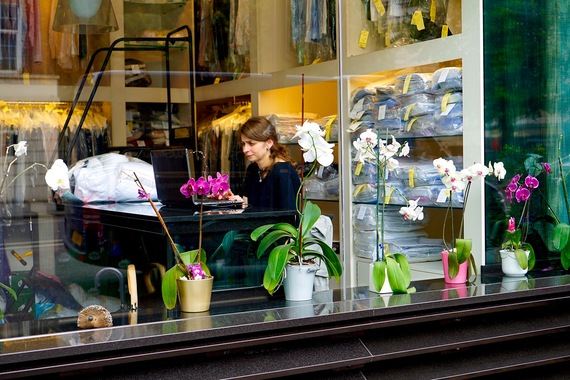 My goal is to find ways to improve civic discussion about what people see in the cities around them. Ultimately, I will be happy if city dwellers learn--with the help of many available resources--how to note carefully their emotional responses to the changes they observe, and premise understanding of urban issues on thoughtful baselines of their own, rather than only the pundit's words.
Seeing the Better City will be available by early 2017 from Island Press, through local booksellers and Amazon.
Images composed by the author in London. This post appears in similar form in myurbanist. © 2009-2016 myurbanist. All Rights Reserved. Do not copy.
Related
Popular in the Community