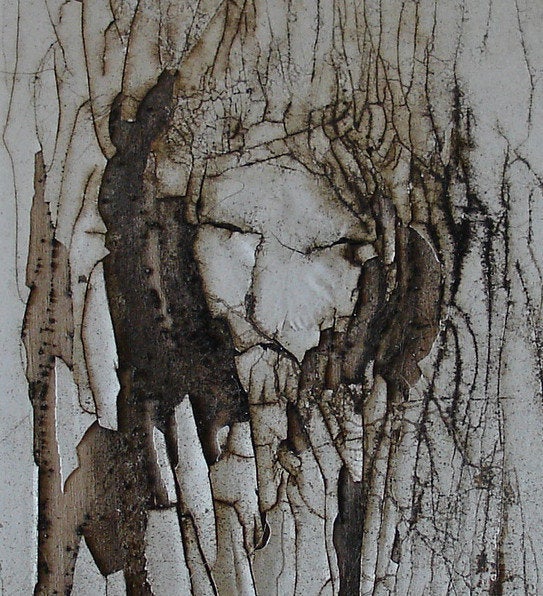 There's a new object to add to the list of oddities offered on eBay--a chair with the face of Jesus.
Lou Balducci of Mission Viejo noticed the image on an old rocking chair in February, reports NBC. He had been planning on throwing the chair away, but instead sent pictures to local news outlets and began showing it to family and friends. Now, after about four months of enjoying the sacred image, he has decided to part ways with it.
Balducci and his wife have listed the chair on eBay, at a starting price of $25,000. The hefty price was suggested by an eBay expert, reports NBC. The listing says that the chair has "healing powers," although the Balduccis "didn't think too much of it at first," and are not "overly religious," according to KTLA. So far there are no bids for the relic.
While most of us have heard of Jesus appearing on toast or on a Cheeto somewhere, there are a surprising number of these sorts of sightings in our own backyard. In December, an Alhambra woman found the figure of the Virgin Mary in melted candle wax, reports KTLA. In 2009, a Calexico restaurant drew hundreds of visitors eager to see the outline of Our Lady of Guadalupe in a griddle. And a Yucca Valley woman has seen sacred images twice this year--once on a poppy, and once on a cactus.
If you're interested in taking a closer look at this 'Jesus chair,' check out the video from KTLA:
Related
Popular in the Community