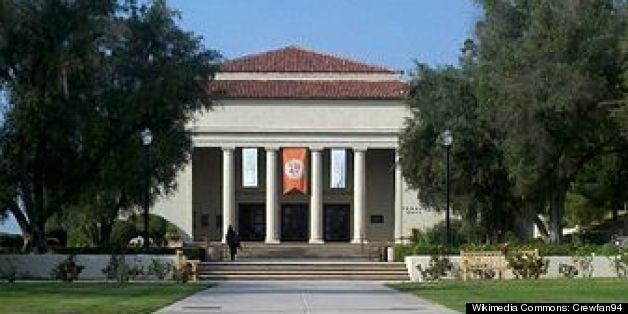 Occidental College faculty on Monday passed a vote of "no confidence" in two high-level administrators based on their handling of sexual assaults on campus.
A federal complaint filed against Occidental in April by a group of students, faculty and alumni claimed Dean of Students Barbara Avery and College Counsel Carl Botterud were partially responsible for the college's failure to properly adjudicate and report sexual misconduct on the Los Angeles campus.
According to the complaint filed last month, Avery's office issued book reports as punishment to students found guilty of sexual misconduct, and Botterud contributed to creating an intimidating environment for sexual assault victims and their allies.
More than three-quarters faculty members attended a special meeting Monday to discuss concerns about Avery and Botterud. During an executive session of teaching faculty, they voted 70-6 to express no confidence against Botterud, and 65-9 for no confidence in Avery, according to a vote count by the Faculty Council.
Occidental's administration did not immediately return a request for comment Monday.
Although the faculty vote is purely symbolic and does not force the administration to remove either Avery or Botterud, Lisa Wade, chair of Occidental's sociology department, called it a "very strong and bold stand in support of the survivors and allies on campus."
Monday's vote follows a resolution last week, signed by 135 faculty members, endorsing the concerns and efforts of the Oxy Sexual Assault Coalition, a group that has protested the school's handling of sexual assaults.
"We, the undersigned Occidental College faculty, agree with OSAC that there must be changes to the sexual assault policies, there must be procedural integrity in hearing board cases, there must be additional resources for sexual assault and rape survivors, and that there must be significant, on-going sexual harassment, battery, assault and rape education for all students," read the faculty letter, released Wednesday.
Occidental President Jonathan Veitch announced last week in a campus-wide email that Botterud would voluntarily recuse himself from "providing advice or guidance on any matters related to sexual harassment or misconduct cases" going forward, but some faculty say that's not enough.
"Why Occidental College is committed to keeping these individuals on staff despite the irreparable harm they have done to survivors and the entire institution is beyond us," Danielle Dirks, a sociology professor who signed onto the complaint, told The Huffington Post in an email.
Veitch also announced in his email a series of efforts to improve how the college handles sexual misconduct. Occidental will continue to review its sexual misconduct policies through the summer with the assistance of Gina Smith and Leslie Gomez, two outside attorneys the school hired for guidance on the issue, Veitch said in his letter. The college also launched both an online anonymous suggestion box and a new sexual assault resources website in April.
OSAC is still demanding significant administrative changes. In a statement Monday, the group said, "Put simply, without the proper personnel changes and recommendations, Oxy will be unable to adequately address sexual assault issues on campus in any real or meaningful way."
UPDATE, 9:35 p.m.: James Tranquada, director of communications at Occidental, issued the following statement in response to Monday's vote:
We take the concerns of the faculty very seriously. We've hired national experts to help us address the issue of sexual assault on campus and we are taking a series of proactive steps in that regard. Those steps are outlined in May 1 memo from President Jonathan Veitch. The College is committed to having the best policies, procedures and personnel in place to allow us to be a model for other colleges to follow.
Related
Popular in the Community