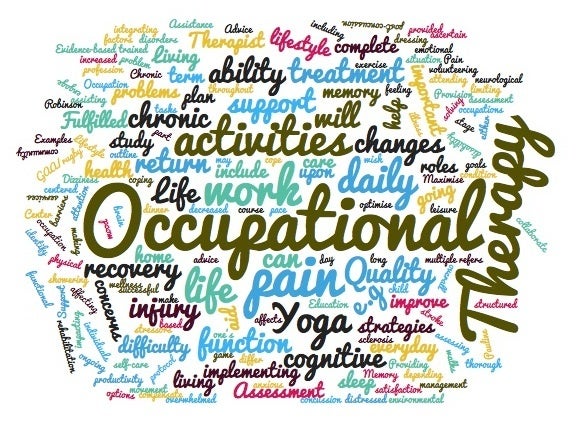 For many people considering a career change or perhaps you are starting to set goals for your post-secondary education in 2017? In any event, I want to share with you a profession that not only offers longevity, but there are so many diverse options that you'll never ever get bored. When considering a career in Occupational therapy (OT), it is important to note the wide variety of occupational therapy settings to include, but not limited to: home health, hospitals, acute care, skilled nursing facilities, outpatient rehabilitation, private clinics, psychiatric facilities, school-based, early intervention, driver rehabilitation, community health programs, long-term care and much more.
I had the pleasure of interviewing Occupational Therapist (OTR) and Occupational Therapy Assistants (COTA/L) from around the world from diverse OT settings to give you a sense of the many career options available to Occupational Therapy providers.
Robin Strup @rocknrobin64 a COTA/L and Certified Driver Rehabilitation Specialist (CDRS) works with individuals with various diagnosis, teaching them to drive and community mobility. Some of the special needs population Robin services are individuals with cerebral palsy, spinal cord injury and autism spectrum disorder. In addition, she works with the older adult population, to determine if they are fit to drive. For additional information and to learn more about driver rehabilitation visit ADED.
Brittany Conners @optimistictheory a 26-year old community-based Occupational Therapist and former case manager with the St Louis Veteran Affairs (VA), specializing in mental health and substance abuse. As an Occupational Therapist, Brittany works with veterans who struggle with substance abuse and mental health challenges through life skill groups and community reintegration outings to assist veterans in finding hope, support and meaningful activities within the community. When Brittany isn't providing occupational therapy, she is traveling around the country empowering her fellow OTR's and COTA's through her Speak OT (SpOT) sessions. To learn more about SpOT sessions visit My OT Spot.
Stacy West Bruce @stacye76 is the director of rehabilitation and an Occupational Therapist in an adult daycare, serving primarily low-income older adults with various diagnosis i.e. dementia, CVA stroke, depression, general decline and much more. Stacy says as an OT her goal is to provide support to her clients, providing them with the necessary tools to continue to live safely in their communities, while continuing to engage in health promoting occupations.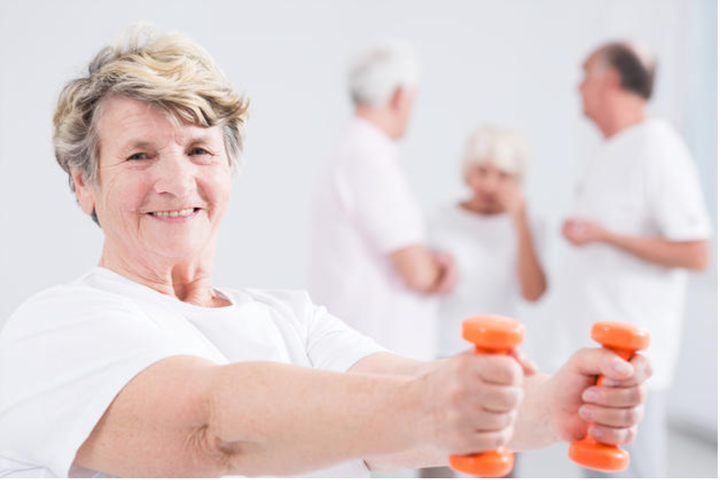 Gabriela Azcarate @gabrielaazcarate an Occupational Therapist in a Skilled Nursing Facility (SNF), working with the geriatric, cardiac and orthopedic population. Gabriela says " My patients usually come to the facility after suffering a significant injury (i.e. hip fracture), an illness (i.e. pneumonia), or after an exacerbation of a disease process (i.e. ALS). According to Gabriela, one of the jobs of OT is to find creative ways to facilitate participation in the client's daily activities by using compensatory strategies and/or adaptive equipment in order to work around any barriers the client may encounter. One of the benefits of working in a SNF is the opportunity to work with an amazing team, which includes physical therapists and speech therapists in order to maximize the client's potential and to achieve the greatest outcome.
Tera Robinson @yumstheraplay is the owner of Yums Theraplay and currently works as a school-based Occupational Therapist in a K-9 charter school. School based Occupational Therapy is designed so that the client (student) has full access to achieving their educational goals. School based Occupational Therapist service children with a wide range of diagnosis i.e children with Autism, ADHD, Anxiety, Developmental Delays, Sensory Processing Disorder, and other disorders. As an Occupational Therapist Tera provides teacher support, collaboration, and training, as well as finding resources for handwriting instruction, fine motor and sensory accommodations to support students in their learning and behavior in the classrooms. Through her business, she provides in-home feeding therapy to children with various feeding challenges as well as providing caregiver support.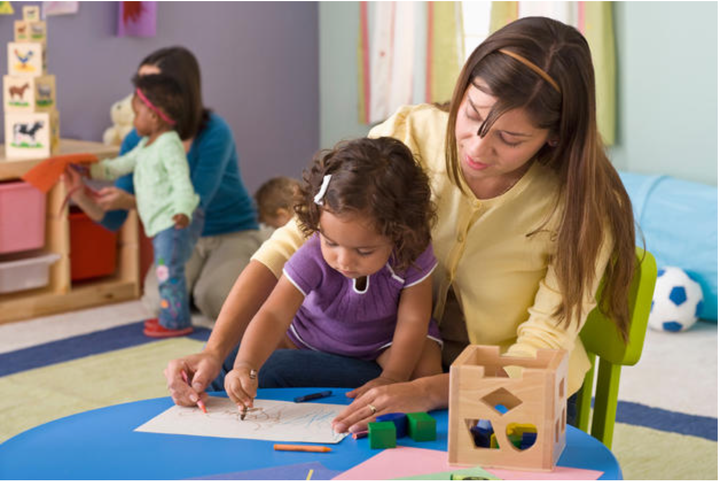 One of the benefits of a career in Occupational Therapy, is you are not limited to working in just one setting at a given time, nor is Occupational Therapy limited to the United Stated. While conducting my interviews, I also interviewed an Occupational Therapist who works in two OT settings simultaneously and another therapist in the United Kingdom (UK).
Alexis Joelle @8alexisjoelle is an Occupational Therapist, that understands what it's like to wear two hats, she works in both the acute care and community-based setting. In the acute care setting (hospital), she works with very complex cases. Many of her clients have various diagnosis such as, but not limited to physical and cognitive trauma, and medically complex circumstances. According to Alexis, the goal of OT in the acute care setting is to maximize independent function for activities of daily living and meaningful life occupations, while making the necessary recommendations to address barriers limiting a client's access to their meaningful activity upon discharge. In addition to working in the acute care setting, Alexis also provides private Occupational Therapy consulting in a community-based setting. Alexis explains that "with evolving changes amongst the variability of healthcare and community services available, it is essential to provide the tools to other clinicians and to the community on how to access daily life activities". To learn more head on over to AlexisJoelle.com.
Jo Southhall @jboccytherapy is an Occupational Therapist in the United Kingdom (UK). Jo, works providing accessibility audits to hotels and accommodation providers around the UK. Additionally, she works with clients with chronic pain on how to effectively manage their chronic conditions through live video chats. Jo went on to say " My work with clients with complex illness has taught me to look beyond ramps and braille when talking about accessibility and Occupational Therapy helps me to explain how each issue will impact on service users lives".
So as you can see, Occupational Therapy is an extremely diverse profession. So, Whether or not you choose a career in Occupational Therapy, it is important to choose a career that you love and can see yourself loving in the next twenty years.