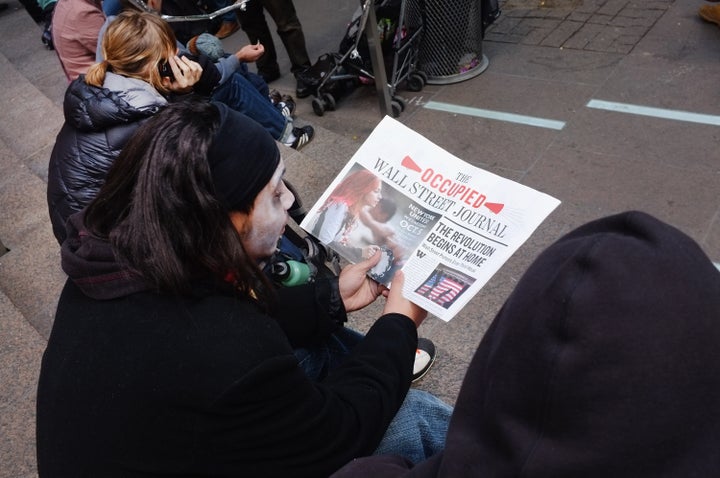 The Occupy Wall Street protesters have become somewhat famous for embracing retro methods of communication, such as the "people's mic" that substitutes for an actual microphone. Moreover, a movement dominated by young people and the Internet has also printed its own newspaper. The cheeky title? The Occupied Wall Street Journal.
The (other) Journal has been published since Saturday and has garnered substantial press attention. The organizers of the paper initially printed 50,000 copies, and soon upped the run to 70,000.
The actual Wall Street Journal went down to Occupy Wall Street on Tuesday to talk with Jed Brandt, the co-editor of the paper. Brandt said the idea of a paper was appealing because such a thing was "so old it's new."
The next issue will be published on Thursday. Below, take a look at the first issue of the Occupied Wall Street Journal, featuring full color and articles by high-profile journalists like Chris Hedges.
Related
Popular in the Community