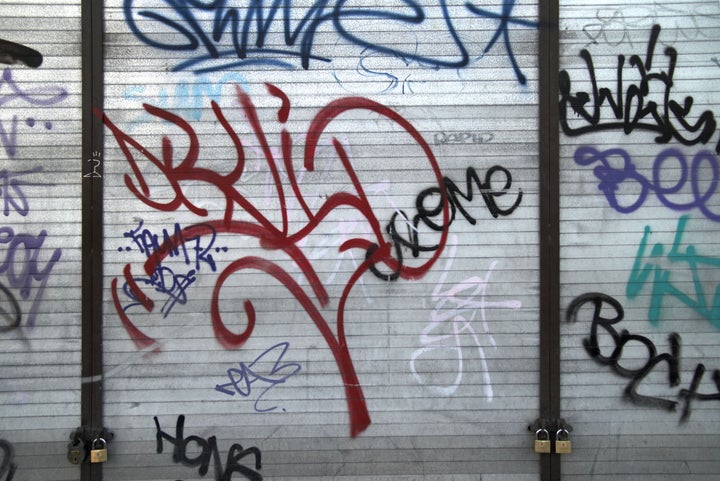 Gang affiliations are oftentimes set in stone, with members choosing sides and vowing to remain loyal to their selected group. But two members of the infamously rival gangs the Bloods and the Crips, have put aside their differences in favor of one common cause: Occupy Atlanta.
Guillory, a 20-year-old who joined the Crips at age 14 met Britton, a 29-year-old Blood member, during an impromptu freestyle rap session at Occupy Atlanta.
"I saw him in the park, saw his colors.," Guillory told Franzen. "There was no mean mug or rivalry because we realized that what's happening here is so much bigger then gang rivalry."
Both men were attracted to the protest and its purpose. Guillory joined the movement after hearing about it on the news. Britton, who was passing the demonstration one day, said he stopped to get more information and never left.
"I stayed for the common cause, speaking for the people," Britton said. "I feel strongly that we have the right to jobs, health care, and affordable higher education."
The groups also showcased their solidarity during a rally for Sean Bell, the New York man who was killed by police leaving a strip club after his bachelor party.
Now these two members have forgotten their differences in support of a cause that has swept the nation. At one point favoring violence bloodshed for rivals who crossed into enemy turf, Britton said the two now share a tent at the Occupy Atlanta base.
"We are connected through music, faith, and Occupy Atlanta."
Popular in the Community