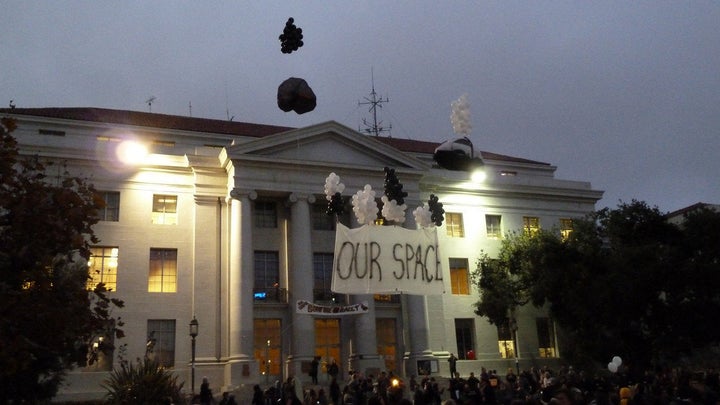 After a coordinated group of police officers from a bevvy of local agencies forcibly removed the approximately 20 tents from Sproul Plaza on the U.C. Berkeley campus in a surprise early morning raid, the protestors were under strict orders not to reestablish the type of tent encampment that has sprung up in urban centers across the country.
Faced with the dilemma of wanting to continue their public demonstration against economic inequality, tuition hikes and a highly-reported incident of police brutality during an earlier Occupy Cal protest, the famously creative students of California's premiere public university decided to take an unorthodox approach.
During a meeting the following evening to discuss their next course of action, a group of activists pitched their tents, attached a few dozen balloons to each and let them fly above the plaza--getting their message across while not technically disobeying the university's ban.
Related
Popular in the Community