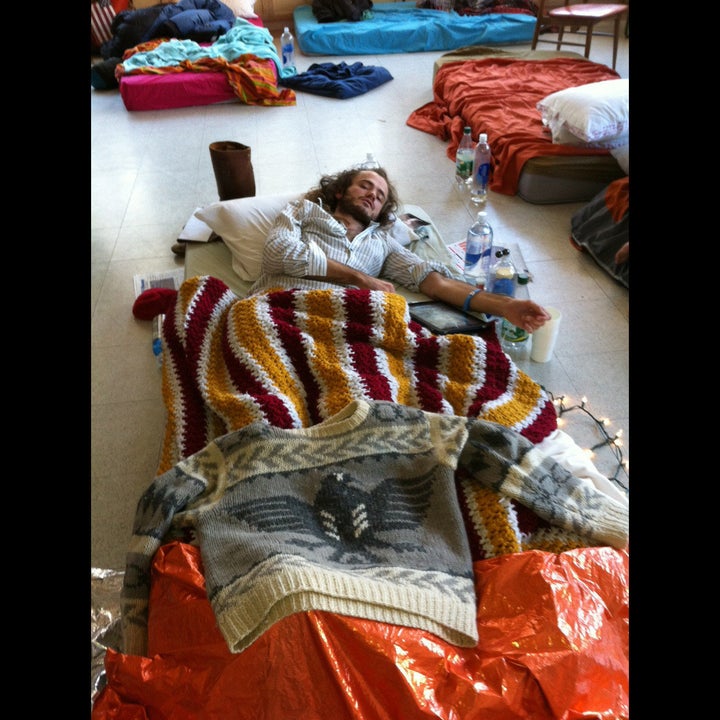 An online petition with 601,723 signatures from around the country, representing one for every DC resident. The petition demands full representation in Congress, legislative autonomy and budget autonomy for DC. It is addressed to both houses of Congress and the President, demonstrating that the vast majority of Americans, once they learn about DC's plight, agree that Republicans should work with Democrats to grant the city full enfranchisement.

The beginning of a 51-day series of 24-hour hunger strikes by 51 different people consuming only water, representing their support for the District of Columbia as the 51st state.

The proposal to create a DC people's representative who would inform and lobby Congress, and act as a DC rider-finder, to push legislators on Capitol Hill towards recognizing full democracy for DC.
D.C. Shadow Senator Paul Strauss, who already seems to be doing the work of the proposed "DC's people's representative," told The Huffington Post in an email that this initiative does "seem fairly duplicative, but we can use all the help we can get." (Strauss also said that he'd do one of the one-day strikes: "God knows I could afford to lose a few pounds.")
Parsons may be able to fund the position single-handed before long. He has been consuming only bottled water and vitamins since he began his hunger strike three weeks ago; of the four Occupy DC protesters who began the strike on Dec. 8, he is the only one who has yet to break his fast.
Parsons, in a phone interview on Thursday, said he's too busy with these new initiatives at the current time, and too busy thinking about what he'll do if the initiatives go very, very well -- namely, start eating again and get his declining health back in order. Then he paused. "When is the paperwork due? I'll cut my hair."
WATCH: Adrian Parsons talks about the hunger strike.
Related
Popular in the Community