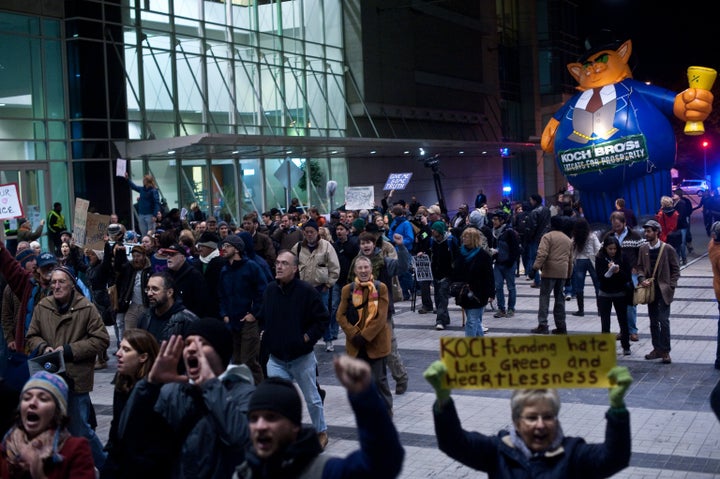 During the dinner, Republican presidential candidate Herman Cain said "I am proud to know the Koch brothers," according to The New York Times.
Several streets and intersections around Mount Vernon Square were closed during the duration of the protest near the convention center. A driver heading southbound on 7th Street NW went into a crowd of protesters and injured three people, according to The Associated Press. Metropolitan Police Department said that no charges will be filed against the driver. More details here.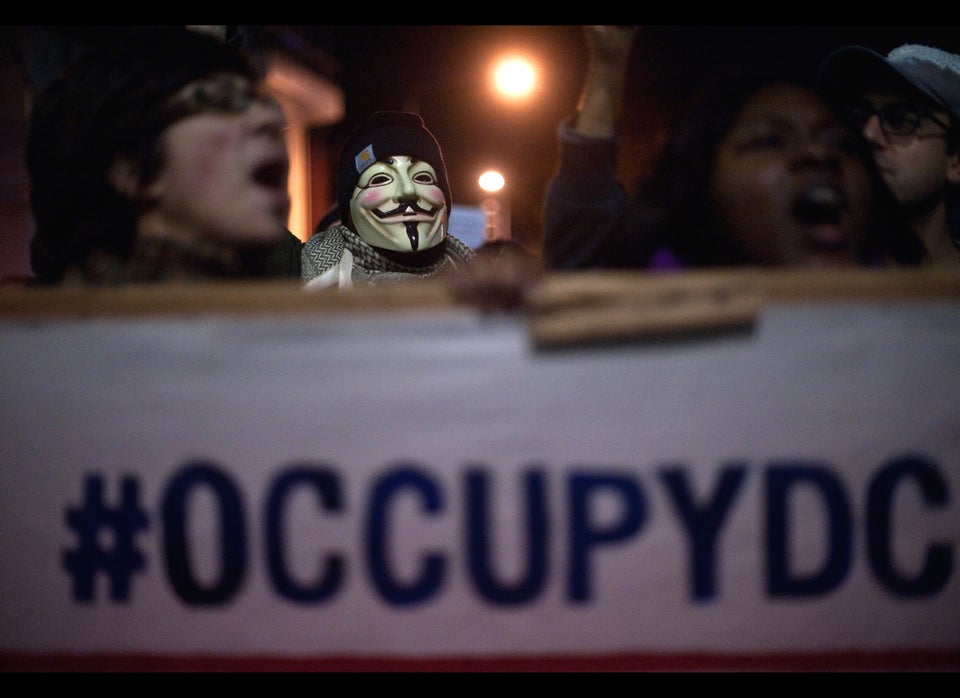 Occupy DC Marches On The Washington Convention Center
RELATED VIDEO: "Koch Brothers, It's An Evil Thing"
Popular in the Community