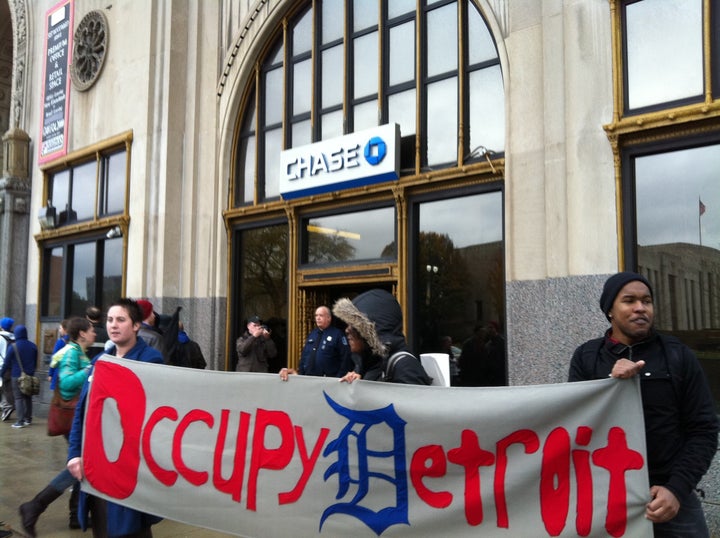 Occupy Detroit protesters on Thursday were set to join nationwide protests on the two-month anniversary of the Occupy Wall Street movement's initial encampment in New York City.
"When you have a mayor who hasn't created any jobs, but gives tax breaks to millionaires and billionaires to move their businesses to the city and then don't pay any taxes for 15 years -- how's that fair to residents who've lived here and are footing that bill for the police and fire and garbage pick-up?"Occupy Detroit spokesman Lee Gaddies told WWJ.
The group's day of action comes the morning after Detroit Mayor Dave bing announced the need for significant austerity measures to avoid an even greater financial crisis in the city. In a Wednesday night address, the mayor called for a further 10 percent wage cut for city workers and an increase in worker contributions to health care coverage. Bing city police and firefighters should give the same concessions.
AFSCME Local 207 President John Riehl, who represents city workers, said on Channel 7 Action news following the mayor's speech that the unions consider Bing to have lost his leadership role. Riehl noted the mayor had already received a 10 percent wage concession from city workers.
"This contract -- he imposed it on us. If he can't live with it, he should look in the mirror," Riehl said. "He's the problem, not the unions."
Calling all HuffPost superfans!
Sign up for membership to become a founding member and help shape HuffPost's next chapter