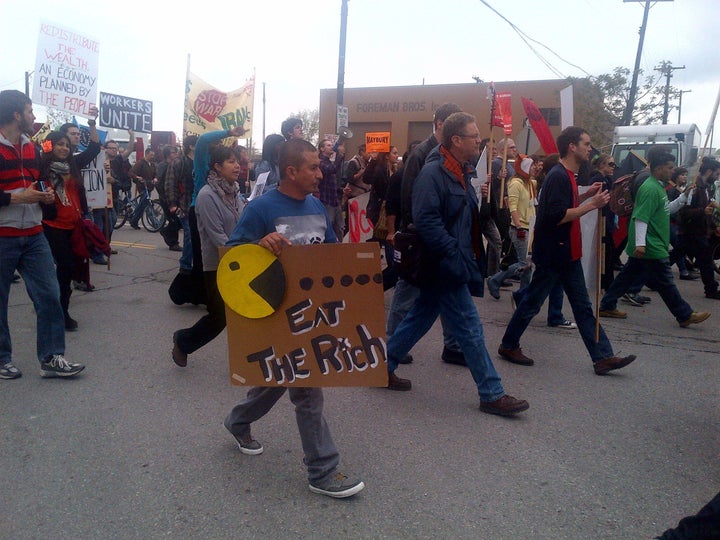 May 1, known as International Workers Day, more recently has been a day to push for immigrant rights in the United States. Occupy Detroit is tapping into both traditions with a May Day call to action: "Legalize, Unionize, Organize to fight the 1 percent and defend the 99 percent."
They're also demanding better public transit and plan to march by the Rosa Parks Transit Center before rallying in Grand Circus Park, the site of the group's original encampment in October. Members plan to "re-occupy" the park with a new tent city for one night.
Occupy Detroit members are promising "a massive gathering of laborers, immigrants, students and more." Around 200 people eventually joined the day's actions as demonstrators moved from Clark Park to Michigan Central Station to the Patrick V. McNamara Building to Grand Circus Park.
At its peak, around 4 p.m., the gathering at the park attracted about 500 people. As of 7 p.m. the crowd had dwindled to about 75 people, and Occupy Detroit began holding a general assembly.
For a full recap and updates, see below.
Related
Popular in the Community