 You know what those chirping birds and blooming flowers mean? It just might be warm enough to start re-occupying.
Now, there's now a handbook to help any of those interested. The Occupy Handbook is coming out next week, but you can already order it on Amazon, and Kindle edition too! It features chapters from some of the country's most prominent economic thinkers and writers including Paul Krugman, Michael Lewis, Matt Taibbi, Robert Shiller and others.
It remains to be seen whether the Occupy movement can regain its momentum even with the warmer weather. At a celebration of the movement's six month anniversary in March, many of the Occupy Wall Street mainstays -- the communal kitchen, the oft-profiled library -- were noticeably absent. Still, the activists say they're hopeful that they can recruit more people to their fight.
The revolution will be published and available online. Check out the cover below: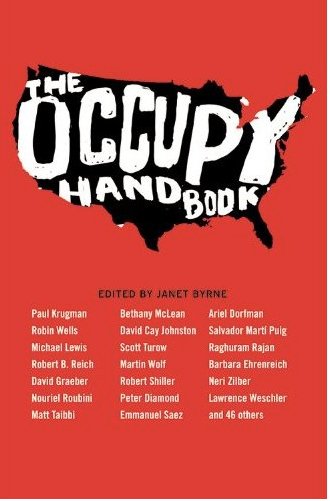 Popular in the Community