Hundreds of people marched through LA's financial district on Saturday to take part in "Bank Transfer Day," part of a national movement to express frustration with national banks by withdrawing their money en masse and opening up a credit union account. Organized by the Good Jobs LA coalition, the march drew many from the Occupy LA encampment outside City Hall. The march ended with a teach-in by former secretary of labor Robert Reich.
Marchers were there to protest the foreclosure crisis, bank fees and predatory lending practices. Vivian Sepulveda, an organizer for Good Jobs LA, told the Los Angeles Times that she was part of the protest because she feels Bank of America wasn't doing enough to help struggling homeowners. "If you walk around South Central, there's a lot of empty houses, a lot of houses boarded up," Sepulveda said to the LA Times.
Organizer Jacob Hay told the Associated Press that before the march, several dozen people had gathered at California Plaza to cancel their accounts at Bank of America, Wells Fargo, Chase, and other large banks.
Bank Transfer Day was started by Kristen Christian, a 27-year-old gallery owner from Los Angeles. She had sparked a national conversation when she posted this on her personal Facebook profile: "If you don't want to pay the likes of Bank of America $5 a month to access your money via debit card, just transfer your cash to your friendly, local credit union."
Christian didn't conceive of the mass transfer day because of the Occupy Wall Street protests, but the movement's official Facebook page acknowledged Occupy's enthusiasm for her idea.
While there's no way of knowing how big an impact Bank Transfer Day had on the financial industry yet, ABC News reports that at least 650,000 people had already switched to credit unions since September 29.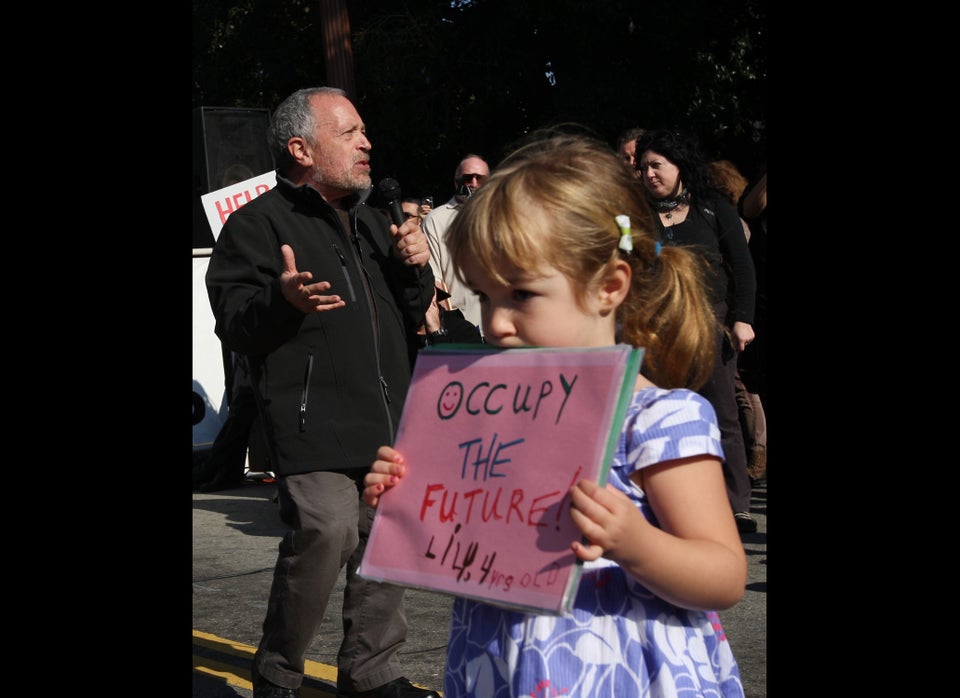 A video of protests at the Bank of America branch, by OccupyLAMedia:
Popular in the Community