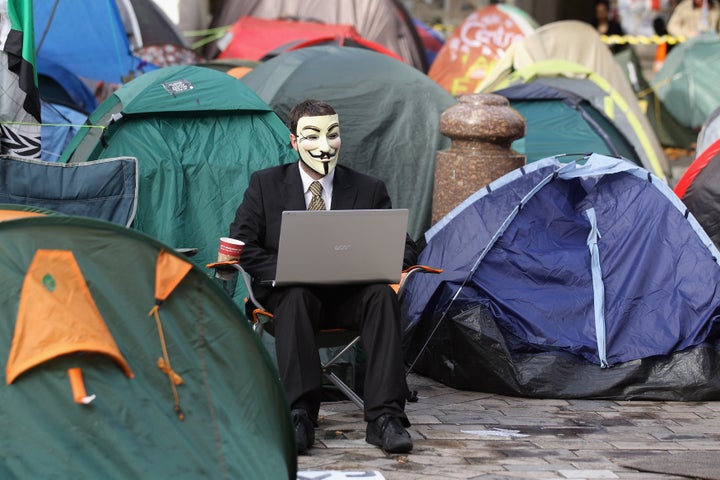 The International City/County Management Association (ICMA), a non-partisan association of local government officials, found that 62 percent of governments in communities where Occupy protests have formed say their relationship with the movement is at least "somewhat collaborative." Twenty-two percent called their relations "very collaborative," while less than five percent said that situations were "tense" or "confrontational/combative"
The survey gathered results from 376 local governments, of which only 87 reported Occupy protests in their communities. The respondents emphasized the key to positive relations consists of simple, clear guidelines and open discussion with activists. "I would suggest working with 'Occupy' organizers early on to find a visible location that will have little or no impact on others," said Eric Norenberg, the city manager of Oberlin, Ohio.
Common criticisms of Occupy protests focus on their camp-like structure, which breeds concerns about sanitation, security and crime. But the officials surveyed did not share such fears. Fifty-six percent said they were unconcerned about sanitary conditions at the protest sites, with even higher numbers saying that they did not anticipate issues with health and safety, criminal activity, or clashes with police.
An overwhelming majority of the responses also claimed that the protests had not affected economic life in their communities. Small businesses have said that the Occupy movement hurts them by driving customers away. Indeed, in Oakland, where confrontations between Occupiers and police left an Iraq war veteran in the hospital, the local chamber of commerce urged the mayor to end the protests on those grounds.
Paul Junge, the policy director for the Oakland Metropolitan Chamber of Commerce, told reporters in a press conference that, "we are aware of dozens of small businesses in and around Frank Ogawa Plaza -- where the tents are -- reporting 40 to 50 percent losses in the past three or four weeks."
But despite these concerns, 79 percent of the respondents said that the Occupy protests had not affected their local business.
Positive reports of cooperation have also come from Occupiers themselves. At the very north of the Midwest, Occupy Duluth has been endorsed by the local chamber of commerce, seen city officials visit and reported police have been nothing but "friendly and cooperative."
"To be honest the mayor and the police have been very good to us. They've offered solutions ... they talk to us," said protester Michael Dadtka. "They've helped us procure the site. So we'll always be there now."
-- Tyler Kingkade contributed reporting.
Popular in the Community