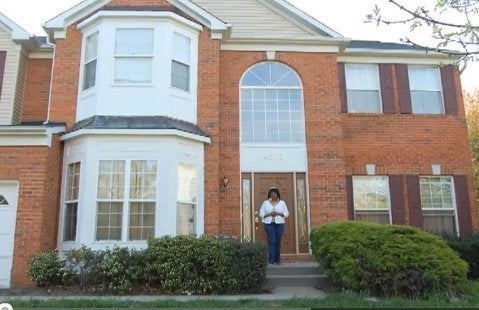 An hour after some 50 protesters began demonstrating outside of Freddie Mac's downtown D.C. offices on Monday, the company announced that it was working to allow Bertina Jones to keep her home.
Freddie Mac spokesman Brad German downplayed the influence of the Occupy DC rally, telling the Post "the company decided to work with Jones because of the merits of her case."
"I did everything Freddie Mac [and Bank of America] asked me to do," said Jones, 73, who still is living in her Bowie home as foreclosure proceedings work their way through the system. "... I have been so upset, and so stressed out behind this."
This demonstration resulted in Jones meeting with lawyers from Freddie Mac. Byrne said that the lawyers told Jones a resolution would be worked out with Bank of America but that the demonstrators aren't ready to claim victory just yet.
"I don't believe anything until a contract's been signed," she said.
In a media release sent out Tuesday, the group said it was "cautiously optimistic" about the meeting between Jones and Freddie Mac, but "the banks have lied before."
Later in the release, the group sounded more unabashed in its optimism: "We are confident that this will be the first of many victories for people in the region who are facing foreclosure."
RELATED VIDEO: Bertina Jones speaking about the experience of foreclosure in a video made by the Brennan Center for Justice at NYU School of Law and the National Coalition for the Civil Right to Counsel.
Popular in the Community