BBC News released a disturbing video this week that documents the actions of a self-proclaimed vigilante group forcing an alleged gay man to drink urine. The video also features a Russian woman who claims to be "on safari hunting pedophiles and gays" with an assault rifle.
"Our priority is uncovering cases of pedophilia. But we are also against the promotion of homosexuality and if, along the way, we encounter people of non-traditional sexual orientation, we can kill two birds with one stone."
If the name "Occupy Paedophilia" seems familiar, it's because the group has made headlines all summer with their brutal and violent tactics directed at lesbian, gay, bisexual and transgender youth.
Gay activist Larry Poltavtsev stated, "They are like al-Qaida, a very loose structure formed by independent cells not controlled and loosely connected to each other. That's why they are successful... I've counted that each group posted at least 10-15 videos [featuring] torture. But you don't see all the videos. Some groups are shy, they write about their actions but they don't put that out [on film]. It depends on the severity of the situation."
Other Russian citizens not necessarily affiliated with "Occupy Paedophilia" have also attacked openly LGBT individuals in public spaces, with onlookers doing nothing to prevent the violence from happening. Government officials have denounced and degraded LGBT people both on television and in the media, fostering international speculation about the impact of continuing to hold the 2014 Olympics in Sochi, Russia.
In the above BBC video, reporters also visited a local gay bar in Sochi, Russia to gain perspective on how it feels to be an LGBT individual currently living in Russia. "Many gay people have changed how they dress, they've removed earrings, changed their hairstyles, to avoid having problems," said Russian gay club co-owner Andrei Tanichev. "Even back in the USSR, where homosexuality was a criminal offence, gays were treated better than they are now in Russia. Ordinary people see us as criminals. They hate us."
Support HuffPost
Every Voice Matters
Before You Go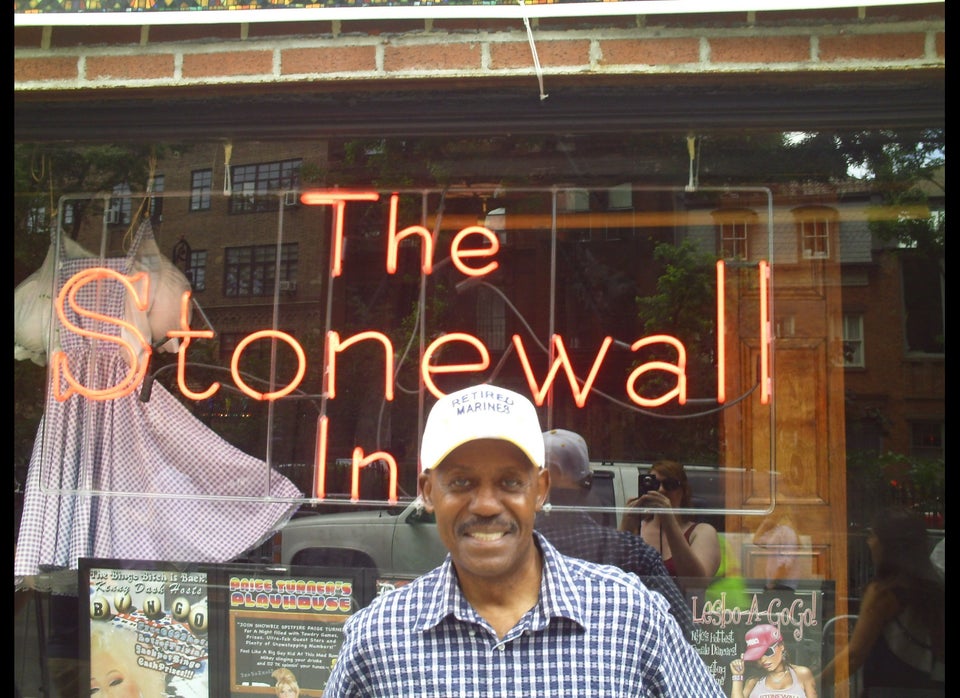 Gay Pride Around The World
Popular in the Community