NEW YORK -- Jennifer Peat was one of 14 Occupy Wall Street protesters marching in Manhattan's East Village in the early hours of New Year's Day 2012 when the New York Police Department surrounded them on the sidewalk. A video released by their law firm shows them trying to leave but blocked in by the officers.
More than two years later, the protesters announced Tuesday that they had reached a $583,000 settlement over their arrests. They had sued the city in federal court in November 2012, alleging that their rights to free speech and free assembly were violated.
"Being out there was our commitment to each other to be part of the process to create change," Peat said at a New York City Hall press conference. "I hope that this settlement will lead those in power and the NYPD to better respect our First Amendment rights."
The settlement is the latest and largest in a series of payouts the city has made to supporters of the movement against corporate greed. New York City has now spent more than $1 million resolving lawsuits over Occupy protests, which human rights researches have said were systematically suppressed by the NYPD.
In reference to Tuesday's settlement, Andrew Lucas, a lawyer for the city, said in a statement, "This involved a fast-evolving, complicated policing situation occurring over many hours where only a small fraction of protesters was arrested. Settlement was in all parties' best interest."
Over the course of multiple protests in New York, many Occupy supporters were arrested in situations in which the police blocked or "kettled" demonstrators and then charged them with minor violations like obstructing the sidewalk. Police charged Peat and her fellow marchers with that violation, but the Manhattan district attorney declined to prosecute those charges.
Details of the group's case suggest that actions taken to suppress the Occupy movement were approved at the highest levels of the police department: Their New Year's Day arrest was overseen by the department's then-chief of patrol, James Hall.
"My hope is that as a result of this, the NYPD will rethink how they treat protest," said Garrett O'Connor, another member of the group. "We were out there to send a message and our rights were suppressed."
The lawsuit had been assigned to U.S. District Judge Shira Scheindlin, who also oversaw last summer's trial over the NYPD's use of stop-and-frisk tactics. Peat and her lawyers said the case seemed to languish until new Mayor Bill de Blasio (D) replaced Michael Bloomberg.
On Tuesday, de Blasio strolled past the press conference as it was occurring, glancing over at the former Occupiers. The mayor had ridden to the top city office on an Occupy-esque message of a "tale of two cities," but he never quite endorsed the movement during its heyday.
Peat said she was not sure whether de Blasio would oversee a change in attitudes at the NYPD -- but, she said, "we finally got some momentum and movement with him coming into office, so I hope so."
The largest share of the settlement -- $330,000 -- will go to the firm representing the protesters, Stecklow Cohen & Thompson. Payouts to the protesters themselves range from $5,000 to $20,000 per person.
City Councilman Ydanis Rodriguez (D), who is pursuing a separate lawsuit against the city involving his own arrest at an Occupy rally, praised the settlement in a statement read by his spokesman.
But justice could be delayed, if another resolution to the NYPD's crowd control tactics is any guide: The 1,600 plaintiffs in a lawsuit over arrests at the 2004 Republican National Convention were only granted an $18 million payment in January of this year.
Occupiers elsewhere have also received large settlements over harsh police responses to their assembly and speech. The University of California, Davis, paid out $1 million to the victims of an incident in which a police officer pepper-sprayed protesters, and the city of Oakland, California, agreed to pay $4.5 million to an Iraq War veteran whose skull was fractured by a police officer's beanbag round.
Peat, a union organizer who lives in the Crown Heights neighborhood of Brooklyn, received $20,000 in the settlement announced Tuesday. She said the lawsuit was not about the money, but rather about sending a message to the city and its police department about people's rights.
"It seems like the only consequences they understand are financial," she said.
Before You Go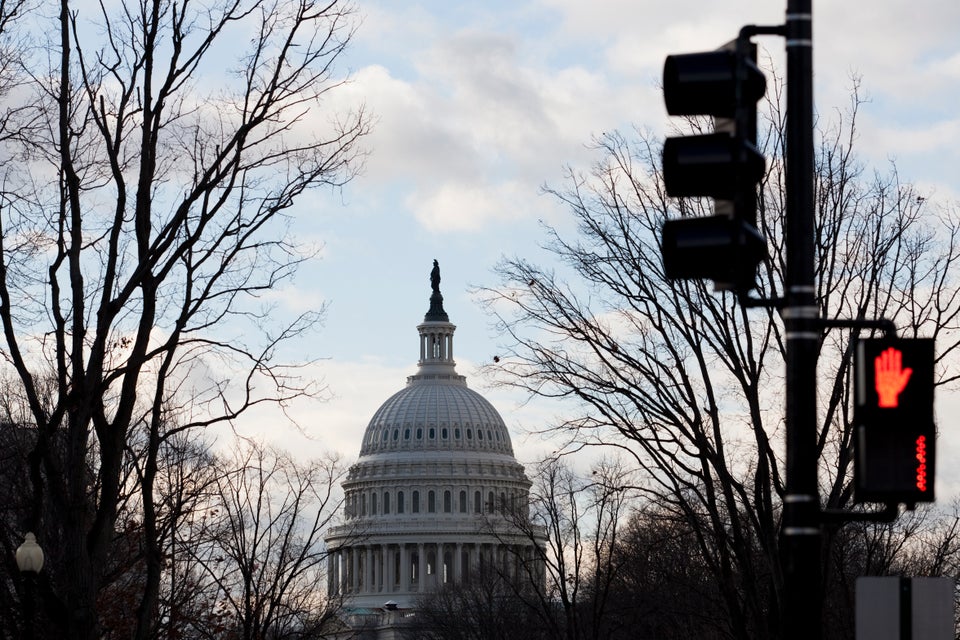 113th Congress Facts
Popular in the Community