What started as a modest protest at the Bank of America building has swelled to near-daily Occupy San Francisco marches in the financial district, populated by families, businesses and union groups including National Nurses United and the labor union. On Monday, similar protests launched in Berkeley and Oakland.
"This is the right thing to do," said local architect Danny Jackson at a recent San Francisco march, holding a homemade sign. The protests have officially become a movement.
This weekend, protesters once again beat drums, carried signs and marched through the San Francisco streets, calling out for tax reform, forgiveness of student loans and more jobs. Some demanded an end to the wars, some protested cuts in health care and many slammed the bank bailouts. But everyone rallied for change.
For the past few weeks, an ever-growing group of dedicated protesters have also been camping in front of the Federal Reserve Bank. Although SFPD shut down the camp last week, seizing camping gear and demanding the removal of tents, protesters reestablished the camp this weekend sans tents. According to the Examiner, about 120 people slept beneath the stars on the sidewalk in front of the Federal Reserve Bank on Saturday. In the morning, campers were joined by hundreds of protesters, launching another day of demonstrations.
But some protesters say that the controversy's recent political popularity makes them uncomfortable. "We're really wary of people using the movement," said Ghanbarzadeh to the Examiner. But the protests rally on.
According to SFist, campers are working on securing a permit to camp at Civic Center Plaza so they can bring back the tents. "Once we reorganize to a place we can have tents, we're really going to grow," said camper Nicole Ghanbarzadeh to the Examiner. "We're not going away."
Check out photos from the Occupy San Francisco camp on Market Street courtesy of Kenneth Yeung: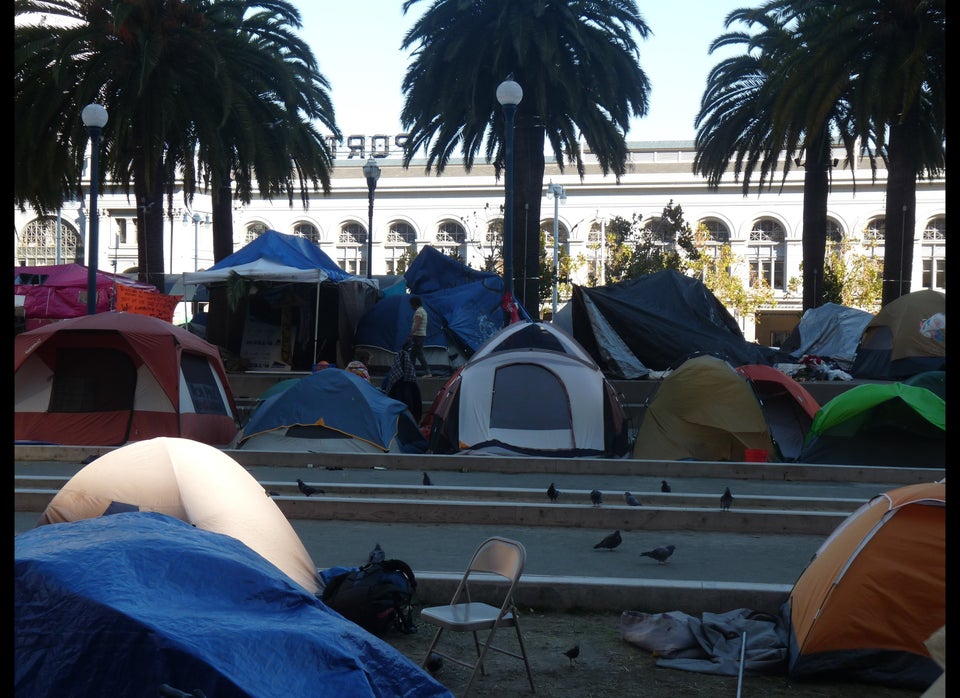 SF Protests
Popular in the Community