A "guerrilla" documentary film premiere this week tackled the realities of a changing climate one month after Hurricane Sandy devastated the East Coast.
"Occupy Sandy," which debuted at a surprise outdoor screening above a gas station in Lower Manhattan on Nov. 28, documents the Occupy movement's volunteer efforts to assist the most hard-hit New Yorkers in the wake of last month's storm.
Filmmaker Josh Fox ("Gasland") told The Huffington Post he found himself "completely blown away by what they're doing" and believes Occupy Sandy is an "incredible gift to this city right now." Fox said, "What's happening right now is you see people leading from the bottom-up. Truly, leadership coming from within the community."
Steve Jambeck, whose house in the Rockaway Peninsula of Queens was inundated by four feet of water in the storm, was impressed by volunteer response to Sandy. He watched community members come together and spoke with some of his neighbors for the first time in years. "It was an uplifting experience in a lot of ways, even in the midst of such destruction and devastation," he said.
Jambeck's wife, Joan Flynn, added, "The response of Occupy Sandy and other volunteers has far surpassed anything that the government has done."
Along with the volunteer relief effort, the film draws attention to the climate change message wrought by Sandy's devastation.
"A large part of figuring this out is dealing with the politics of it;" Fox said, "dealing with climate change and dealing with the fact that we've got populations in harm's way and business as usual with the fossil fuel industry."
The film features author and climate activist Bill McKibben, who offers his sympathy to "every girl named Sandy in the New York metropolitan area," and suggests the storm ought to have been named "Hurricane Exxon." McKibben tells the camera, "Time to name them for the people who are causing them."
Following Sandy, New York Gov. Andrew Cuomo (D) asserted, "I think part of learning from this is the recognition that climate change is a reality, extreme weather is a reality, it is a reality that we are vulnerable."
Although it is difficult to attribute a single weather event to climate change, scientists have warned that current atmospheric greenhouse gas concentrations already commit the planet to warming, which will bring a "new normal" of destructive weather events, as hinted at by superstorm Sandy.
Jambeck sees the storm as a clear sign for the need to address climate change.
"The people of the East Coast are realizing the unintended consequences of [nearly] 200 years of putting carbon in the atmosphere," he said. "It's payback time … unless we stop doing that."
Before You Go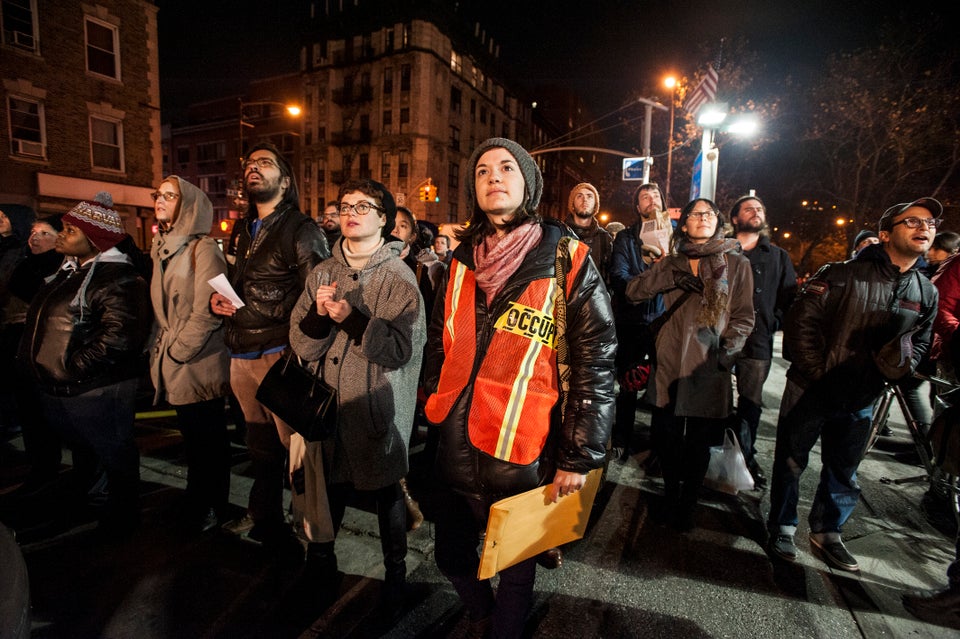 Occupy Sandy Movie Premiere
Popular in the Community