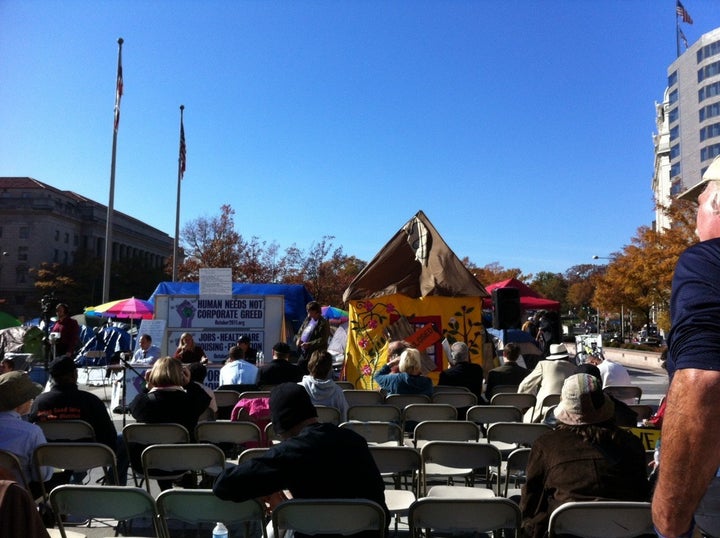 "We are more of a liberated committee than a super committee," said Kevin Zeese, an organizer of Occupy Washington DC. "We are not stuck with corporate cash."
Zeese told The Huffington Post that the purpose of the hearing was to "show the public that there are real alternatives to our economy and to jobs and the deficit. We also have solutions to the wealth divide."
Within about a week, Occupy Washington DC intends to put out a report detailing the group's proposals for fixing the economy and reducing the deficit. Zeese said the proposals will address tax reform, health care reform, a more closely regulated Wall Street and military budget cuts.
"This is really only to show that there is an alternative to what we're going to hear from the [congressional] super committee," Zeese said. "You'll see the things that we recommend in this report will reduce corporate power and increase the power of the people."
WATCH Gar Alperovitz discuss economic transformation:

Popular in the Community