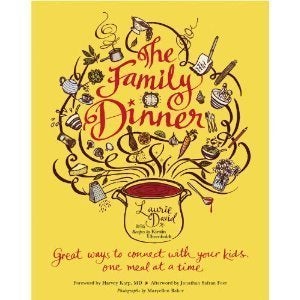 If you've heard about "Occupy Wall Street," but aren't sure what it is, you're not alone. Even though protesters have been gathering in downtown New York City for almost a month, it's hard to jump into the middle of a big news story like this and understand what the conflict is all about.
In a nutshell, the protestors, who represent 99 percent of America, are trying to bring attention to -- and maybe even bridge the financial gap -- between them and the 1 percent who have more money and power. Since the movement started, Occupy Wall Street – or #OWS as it's more conveniently referred to on Twitter – has morphed into a social movement across the country, and similar protests are popping up in other cities like D.C. and Los Angeles. They've drawn their fair share of both support from fellow frustrated masses and criticism from those who think there isn't really a specific goal.
No matter which side you're on, OWS doesn't seem like it'll be over anytime soon, and it's already had a significant impact on the conversation about free speech in America. From the civil rights movement and '60s anti-war activism (quick quiz: what happened during those protests?), to the more recent gay rights advocacy, peaceful protests have always had their place in American history. What's been fascinating about OWS, is that sites like Twitter and Facebook have made it possible to spread massive amounts of OWS awareness. People participate digitally on Wearethe99%.com while others in the area can sleep outside and march with signs, the old-school way. So, this week let's talk about protests…
Questions for discussion:
What do you think the protestors are upset about?
Have you read and learned about any similar protests in school?
Have you ever experienced a situation that you thought was wrong or unfair and needed to change? What did you do about it?
What's something that you would feel strongly enough about to go out and peacefully speak out about?
If you had to organize a protest, how would you get people's attention? What kind of tools would you use to get others to join you?
Plus, new on Family Dinner Table Talk: Each week, we give you something to talk about at dinner time, but now, something to eat too! The first recipe is Tomato Soup Florentine.
In her new cookbook, The Family Dinner, Laurie David talks about the importance of families making a ritual of sitting down to dinner together, and how family dinners offer a great opportunity for meaningful discussions about the day's news. "Dinner," she says, "is as much about digestible conversation as it is about delicious food."
We couldn't agree more. So HuffPost has joined with Laurie and every Friday afternoon, just in time for dinner, our editors highlight one of the most compelling news stories of the week -- stories that will spark a lively discussion among the whole family.
To see last week's Family Dinner Download, click here.
Subscribe to receive HuffPost Family Dinner Downloads by email every Friday afternoon.
Related