Typically, whirlwind marriages are reserved for celebrities and other members of the "one percent." But not this time.
Abdel-Latif explained that, after being evicted from the demonstration site, the newlyweds moved in with Micha's mother while Abdel-Latif looked for work. Eventually he found a job as a substitute teacher near Philadelphia, but she did not move with him.
"I suspect it was probably my leaving New York [that caused the split]," he said. He also described estranged wife as a "Caucasian Islamophile" who "thought I was more Arab than American -- but that's not the case."
Click through the slides below to see the Occupy Wall Street couple in happier times.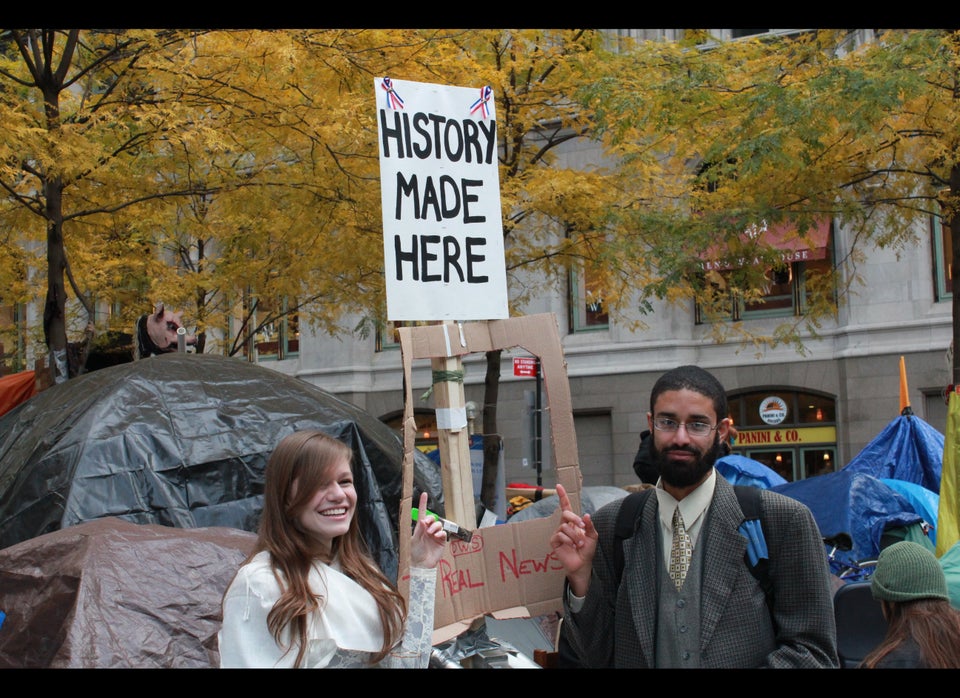 Occupy Wall Street Wedding