 Over 200 arrests resulted from the Liberty Square raid on Tuesday. But the "I'm Getting Arrested" app was forgotten, illustrating a disconnect between online and offline activists.

At Zuccotti Park before the raid, many protestors hadn't heard of the Android app that lets them blast friends with news that they're getting zip-tied and thrown in the back of an NYPD bus. "I've only been here for two days," said a lanky guy in line for free food. "I have an iPhone."
They had been keeping it low-tech, writing lawyer's phone numbers on their arms with a sharpie, in case their pockets were emptied by police. And the National Lawyers Guild didn't want to receive a bunch of spammy text messages.
Meanwhile, with over 13,500 downloads, the creators of the "I'm Getting Arrested" app have been swamped with demands from the Android Market: GPS features, Facebook and Twitter integration, and messages longer than 140 characters. They have been diligently translating it to 13 different languages including Turkish. "We send a file to folks who know the language, then get it back and hope for the best."
The app went viral the minute creator Jason Van Anden linked to it on his Facebook account. "My account was accused of spamming and was shut down," he remembers.
"It started as novelty news, and then became political news," says Sam Zimmerman. He got the idea for the app when his girlfriend tried to send a flurry of text messages while getting wrapped in an orange net by the NYPD. "The media reports on itself."
Zimmerman has been active in the protest, editing video for the Occupy Wall Street site. Van Anden, who has a 2-year-old, says people who can't get out should offer up their skills for a cause they believe in.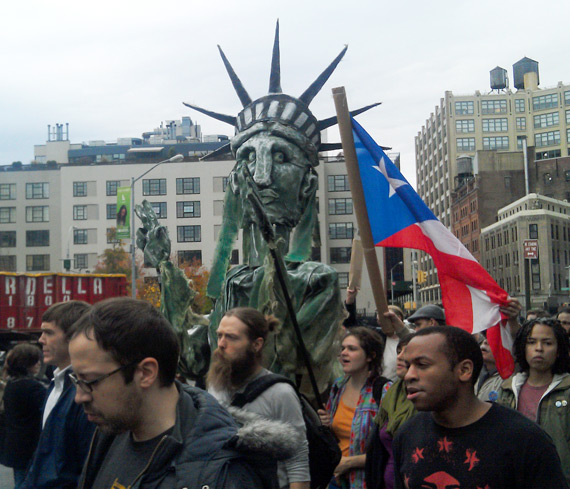 Related
Popular in the Community