 With Black Friday heralding the start of the shopping season, a bevy of groups identified with the Occupy Wall Street movement are asking consumers to reconsider their spending habits.
But unlike other high-profile Occupy efforts of late -- such as last week's march across the Brooklyn Bridge, in which thousands of activists participated, it's unclear whether the pushback against Black Friday shopping will serve as a show of strength for the movement.
"I don't think that they're going to gain any traction out of this one," said Stephen Hoch, a marketing professor at the Wharton School of Business at the University of Pennsylvania. "If I was them, I wouldn't be investing a whole lot of energy in using this as a poster child for what's wrong with our country."
Black Friday, otherwise known as the day after Thanksgiving, serves as the unofficial start of the November-December holiday shopping corridor, one of the busiest times of year for retailers. About 152 million people are expected to shop this Friday, in what has become an annual tradition of shoppers mobbing stores in the hopes of getting limited-time deals.
This November, a number of Occupy Wall Street groups have publicized plans to oppose Black Friday in one form or another.
These efforts are in line with Occupy Wall Street's overall mission of reclaiming power from major corporations and financial institutions, and come a little more than a week after the cradle of the movement, Manhattan's Zuccotti Park, was forcibly evacuated on the orders of Mayor Michael Bloomberg.
Sean McKeown, a chemist and New York resident who has spearheaded the Don't Occupy Walmart group, told The Huffington Post that his group's actions are intended in part to make a statement about the Occupy movement's enduring presence in New York, now that Zuccotti Park has been cleared.
"We're trying to show that even if we don't have a park that we're staying in, we certainly have the ability to do a lot of things," said McKeown, 31. "This is a way to show the power of the movement."
Still, skeptics question whether the disparate Occupy efforts -- which have been unevenly publicized, and do not appear to be centrally coordinated -- stand much chance of interrupting the post-Thanksgiving crush at stores and shopping malls.
"It will be very difficult for any kind of organization to thwart the efforts of both retailers and consumers as they quest for the perfect deal," said Marshal Cohen, chief retail analyst at the NPD Group, a market research company. "No one is going to get in these people's way."
Since the Internet has made it possible to shop from anywhere and at any time of day, Cohen noted -- and since seasonal deals are often available not just on Black Friday, but for days and weeks afterward -- Occupy protesters could have a hard time making their message as widely heard as they'd like.
And since many small and local businesses get their goods from the same corporate suppliers that stock the shelves at Walmart and Target, it's not clear whether encouraging people to shop locally will strike much of a blow to big business.
"You're basically taking from Peter to give to Paul in many cases," Cohen said. "What's the difference if I buy Tropicana orange juice from Walmart or if I buy it from the local grocery store?"
Occupy Black Friday, which is among the groups calling for people to spend locally rather than at chain stores, could not be reached for comment.
The anti-consumption spirit of the various scheduled Occupy events has a precedent in Buy Nothing Day, the yearly undertaking -- always scheduled to fall on Black Friday -- in which participants refrain from spending any money.
Buy Nothing Day was created some 20 years ago by advocates associated with the Vancouver magazine Adbusters, which also issued the original call for the movement that would become Occupy Wall Street. While it remains a red-letter date on the calendars of many social activists, its effects on retail sales have traditionally been less than earthshattering.
"They're fragmentary, they're ephemeral," said Richard Hastings, a macro and consumer strategist at Global Hunter Securities, of Buy Nothing Day and similar campaigns that have attempted to build commercial headwinds on Black Friday. "To really be quite poetic about it, they're evanescent."
Hastings said that "the Occupy movement in the U.S. can only have some impact if it starts to do boycotts" -- but added that he does not expect the anti-Black Friday forces to change many minds this year.
"This is not a society where sitting around and obsessing about ideology goes on and on forever," Hastings said. "We've been a consumer society for an extremely long time."
What people bought during Black Friday last year: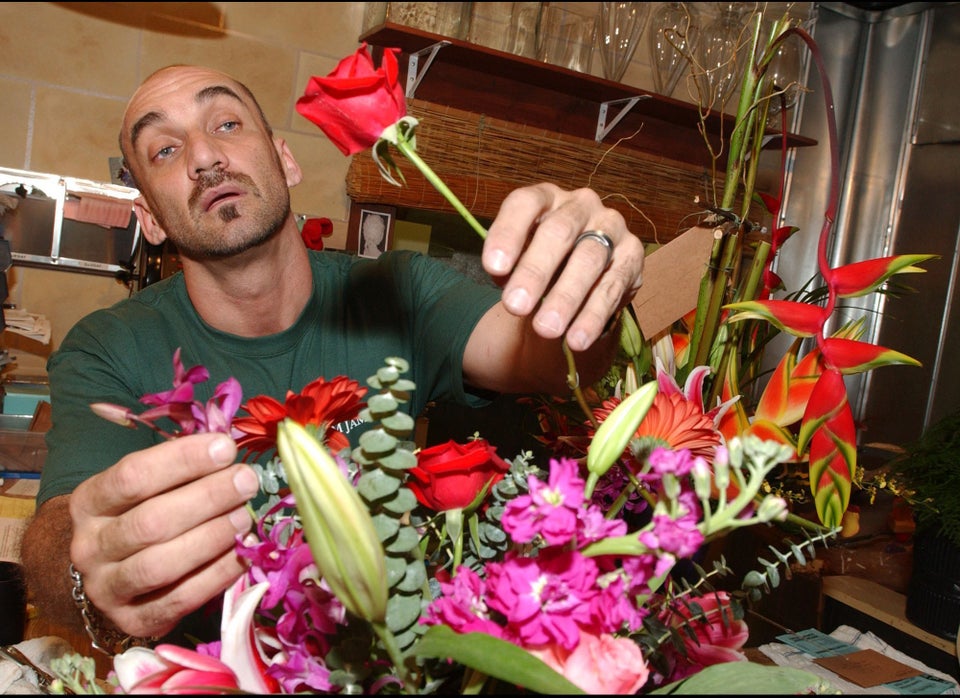 11 Popular Black Friday Gifts
Related
Popular in the Community