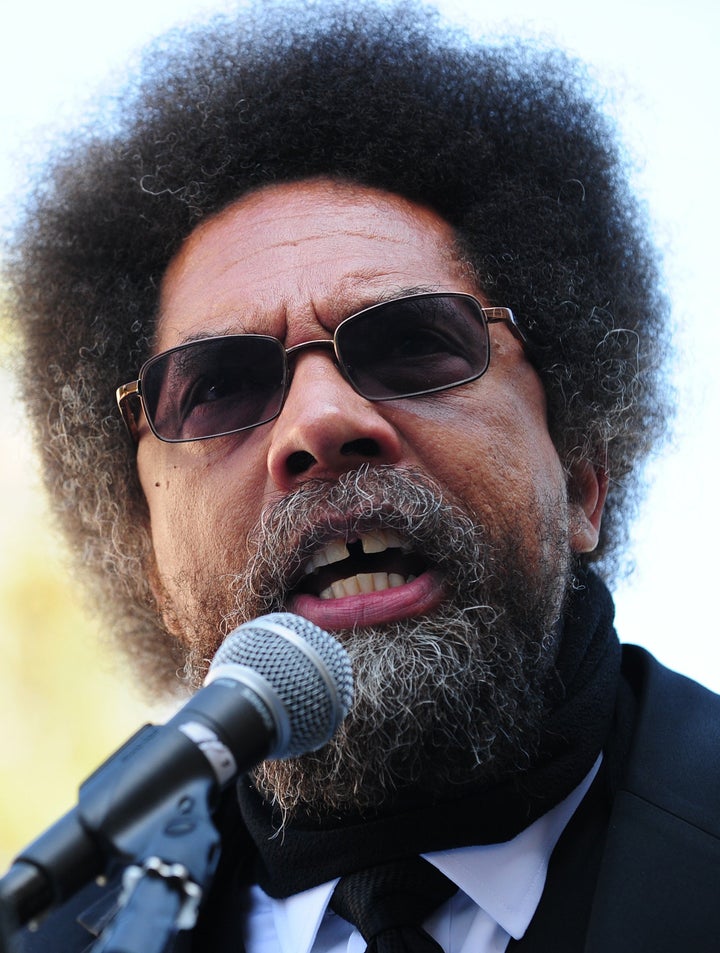 Friday's arrest marks the second time the activist has been arrested in a month. West was one of 19 people arrested Sunday afternoon after they refused to leave the grounds of the Supreme Court, The Associated Press reports. West was taking part in a protest against corporate influence in politics when he was arrested.
West isn't the only celebrity to get arrested demonstrating in support of Occupy Wall Street. Feminist author Naomi Wolf led away in handcuffs after addressing protesters on the sidewalk outside an event honoring New York Governor Andrew Cuomo, among others, hosted by The Huffington Post Tuesday.
The protesters said they were demonstrating against Cuomo's stance on New York state's "millionaire's tax," according to The Guardian. Cuomo is opposed to extending it.
Protesters have been camped out in lower Manhattan's Zuccotti Park for more than a month demonstrating against income inequality, among other things. The protests have spread worldwide with multiple celebrities endorsing the movement including Russell Simmons, George Soros and Susan Sarrandon.
Popular in the Community