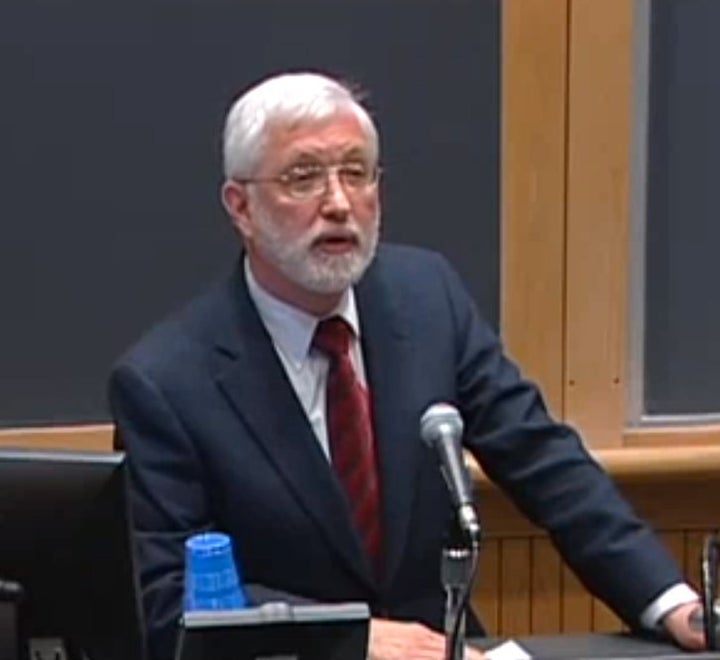 A group affiliated with Occupy Wall Street has come to the defense of a federal judge who is on the ropes in his fight with the Securities and Exchange Commission over whether he can reject a settlement he thinks is unfair.
In an amicus "friend of the court" brief filed earlier this week, the Occupy-associated group argues that Manhattan federal district Judge Jed Rakoff acted within his rights when he threw out a $285 million settlement between the SEC and Citigroup late last year. Rakoff said in November that the "neither admit nor deny" language left him no way to determine whether the settlement was fair.
While the well-reasoned brief is notable -- a sign, perhaps, that some affiliated with the Occupy movement are developing into a more traditional advocacy group -- it likely won't swing momentum in favor of Rakoff. At every other turn, the judge is losing the fight to exert judicial authority over agreements reached between the SEC and defendants like Citigroup.
The most stinging shot to Rakoff's success came in March, when the Second Circuit Court of Appeals said Rakoff "misinterpreted" precedent on deciding to evaluate the public interest in the Citigroup case and overstepped his authority.
Then, at a hearing last week dominated by regulators and other supporters of the notion that judges shouldn't intrude in SEC decision making, members of the House Financial Services Committee made clear that they had little interest in requiring the SEC to require more defendants to admit guilt.
This is bad news for those who feel that courts should serve as a watchdog for the public interest in reviewing deals struck behind closed doors. It can also be depressing to those still waiting for the authors of the financial crisis to be held accountable.
"I think he wouldn't feel the need to do this if a serious prosecutorial effort was going on against these folks, like there was during the savings and loan crisis," said Solomon Wisenberg, a securities lawyer in Washington, D.C.
The SEC never had the power to put people in jail, but those who have supported Rakoff argue that it doesn't seem like too much to ask for at least some defendants, those accused of the most egregious fraud, to admit to wrongdoing before they throw money at a case to make it go away. The blanket policy -- that no one ever has to admit guilt in civil cases, not even a broker-dealer who allegedly defrauded a group of elderly nuns in the Bronx -- also means that the public only learns the barest details about alleged fraud. There is no chance for a public airing of the facts, no chance of a trial. The SEC recently amended its policy in cases where defendants have also pleaded guilty in a criminal case, but this doesn't affect the majority of SEC cases.
"How can it be in the hundreds and thousands of SEC consent decrees that only one judge said 'no' once?" asked Thomas Kelleher, the CEO of Better Markets, a nonprofit that promotes more transparency and accountability on Wall Street. "The real question is, why are 99.9 percent of settlements approved without any substantive analysis by federal courts? Everyone should be troubled by this mass abdication of responsibility by the third branch of government, which is supposed to be the only independent review of prosecutorial power, but is instead nothing but a rubber stamp."
In this case, Citigroup is accused of marketing toxic mortgage bonds to customers while secretly betting against those same investments. Rakoff rejected the deal in November and ordered a trial. The SEC appealed, arguing that it isn't a court's role to dictate how the agency should settle its cases.
If defendants were required to admit guilt as a condition of a settlement, "other frauds might never be investigated or be investigated more slowly because limited agency resources are tied up in litigating a case that could have been resolved," the agency said in its appeal.
An SEC spokesman declined to comment for this story.
In rejecting the deal, Rakoff noted that the SEC chose to charge Citigroup only with negligence. But in a parallel complaint against a bank employee filed the same day, the agency alleged that the bank knew in advance it would be hard to sell the mortgage-backed bonds if it first disclosed its aim to bet against the investments. This would appear to be tantamount to an allegation of "knowing and fraudulent intent," the judge said.
But the outcome of the case hinges less on the SEC and its policies and more on whether judges are permitted to strike down a settlement if they feel they don't have enough information. That's the argument the Occupy-affiliated group makes in its brief.
"In reality, this case is simply about whether a district court has the authority to demand the adequate production of facts to assess how a proposed consent order would affect the public interest," the filing says.
"We felt the Rakoff decision could have been a great precedent," he said. "There are different ways to make our voices heard than through the streets. I think this is an untapped venue where we can have a lot of sway. It's important to get in the ring on this."
Rakoff hasn't commented publicly on the dispute, but his ruling leaves little doubt that he feels he is well within his rights to demand more evidence before signing off on a settlement.
"An application of justice that does not rest on facts is worse than mindless, it is inherently dangerous," he wrote.
Related
Popular in the Community