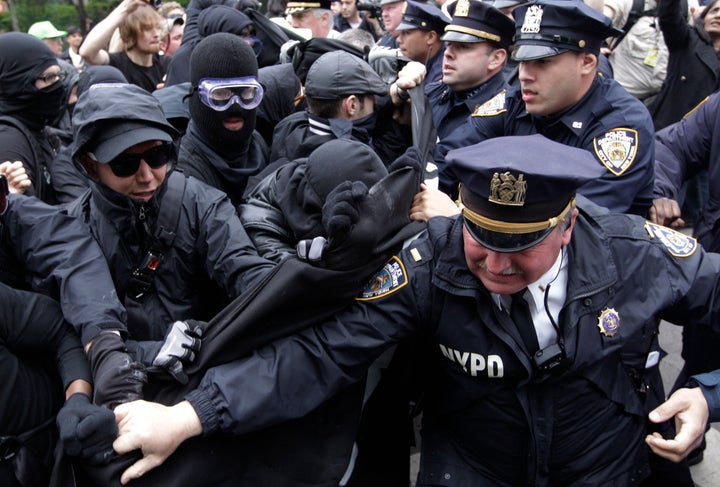 The Wildcat March made for the most dramatic scenes Tuesday with the NYPD arresting at least 6 protesters. The group, made up largely of anarchists, used "black bloc" methods as they marched through Chinatown, Soho and then North past Houston Street. Gothamist reports that "demonstrators, many clad in black with their faces covered, overturned trash cans and newspaper boxes, and dragged NYPD barricades out into the street." Buzzfeed also reports that black bloc protesters tried to damage photographers' cameras.
By the afternoon, thousands of protesters from across the city had assembled in Union Square for a large, peaceful rally with performances by Tom Morello, Immortal Technique and others.
At 5:30, there will be a "Solidarity March" from Union Square downtown to Occupy's old haunts near Wall Street.
Check out photos from the day's events below: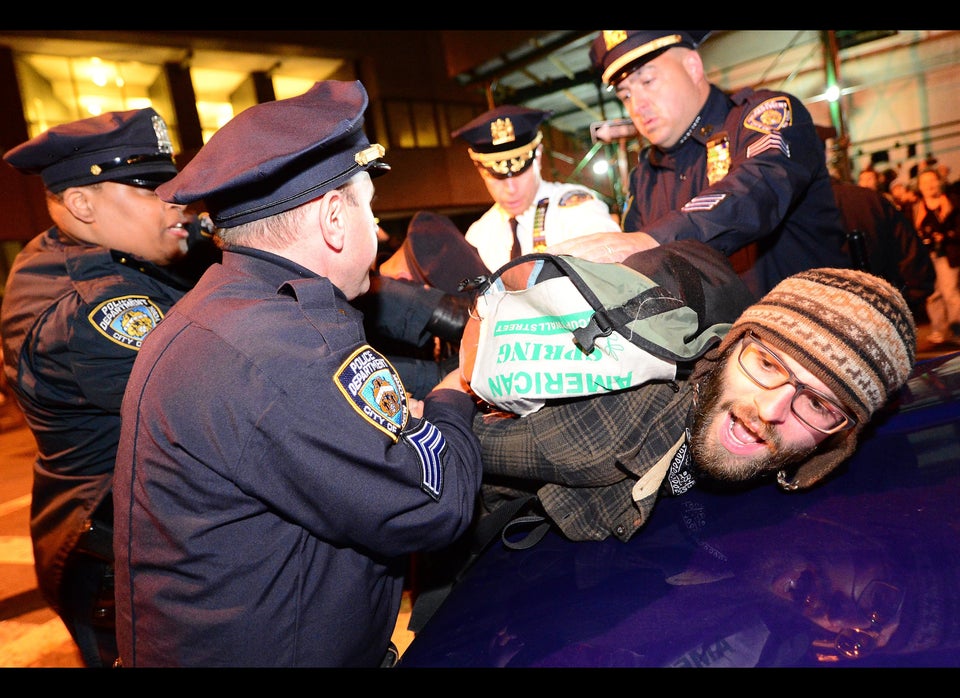 May Day Protests
Popular in the Community