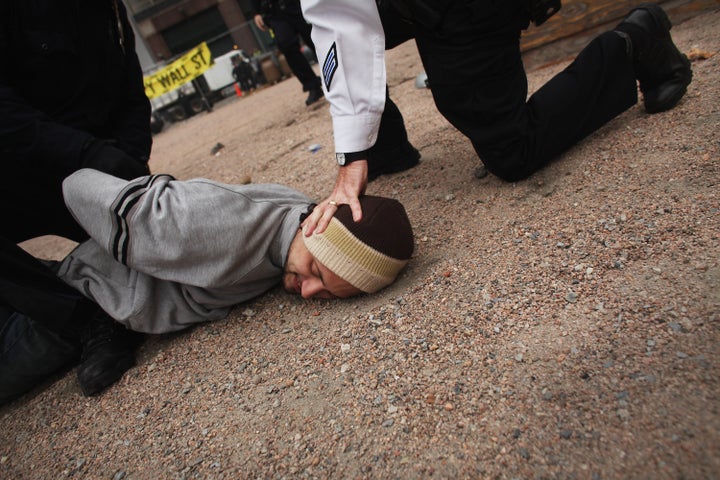 In mid-October, a Quinnipac University survey of New York City residents also found a sizable majority -- 72 percent of all respondents, including 52 percent of Republicans -- said that as long as the Occupy protesters obeyed the law, they should be able to stay as long as they wanted.
Yet the New York State residents in the Siena poll maintain that Occupy demonstrators should continue to be allowed to use the public space. Fifty-seven percent of respondents in the Siena poll said that Occupy Wall Street should be allowed to remain in public parks 24 hours a day, compared with 40 percent who said they should not.
At the same time, only 37 percent of people in the poll said they believe the Occupy movement has a clear message, while 58 percent said it does not. And respondents agreed by a margin of more than two to one that Occupy Wall Street does not represent the "99 percent" of Americans -- one of the protesters most popular rallying cries.
As of Tuesday morning, Zuccotti Park, which was cleaned and emptied of most of the protesters' possessions during the night, remained closed, according to The New York Times. Lawyers acting on behalf of the Occupy protesters have issued a restraining order, which will be argued at a court hearing Tuesday.
Popular in the Community