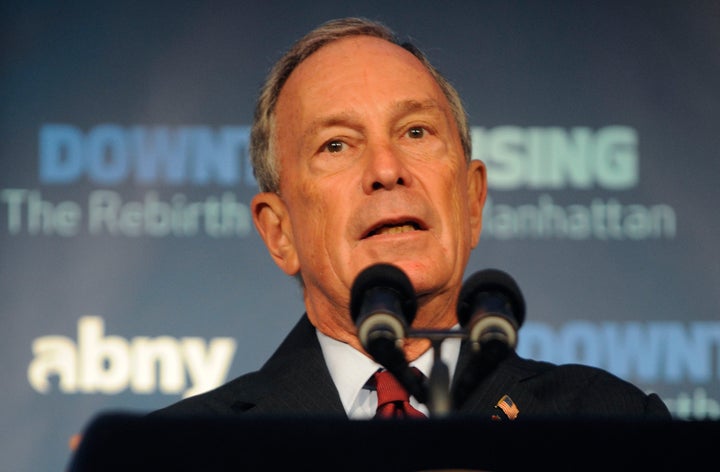 Mayor Michael Bloomberg said on Monday that he'll allow the Wall Street protesters to stay indefinitely, provided they abide by the law, marking his strongest statement to date on the city's willingness to let demonstrators occupy a park in Lower Manhattan.
"The bottom line is - people want to express themselves. And as long as they obey the laws, we'll allow them to," said Bloomberg as he prepared to march in the Columbus Day Parade on Fifth Avenue. "If they break the laws, then, we're going to do what we're supposed to do: enforce the laws."
Bloomberg said he has "no idea" how much longer the Wall Street demonstration will last. "I think part of it has probably to do with the weather," he said.
Up til now, the mayor has been cagey when asked how long he'll allow the protesters to stay, replying: "We'll see." His words Monday morning signal a stronger commitment to allowing the demonstration to continue unimpeded by municipal government.
Occupy Wall Street calls itself a resistance movement with participants from myriad backgrounds.
Bloomberg, the city's 108th mayor, has a long track record as a strong defender of first amendment rights. Last year, he passionately defended plans to build a mosque and cultural center two blocks from the World Trade Center, a controversy that dominated media for months.
"This is the place where you can protest," Bloomberg said last week, calling New York the "most tolerant, open city in the world."
Calling all HuffPost superfans!
Sign up for membership to become a founding member and help shape HuffPost's next chapter