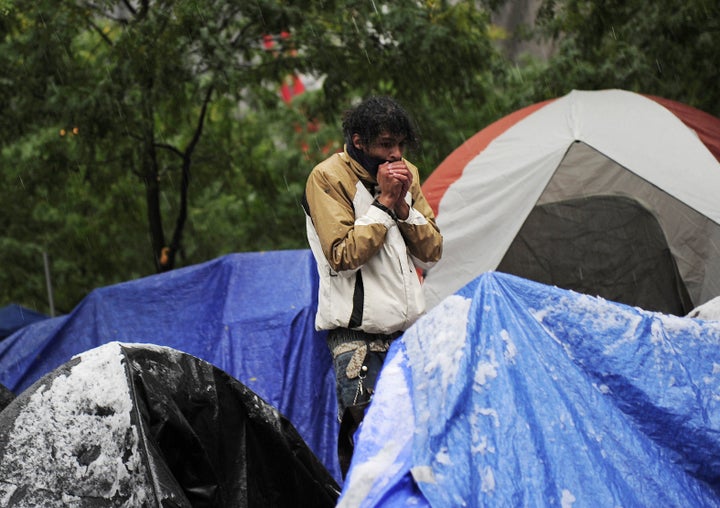 "It's definitely tough," Daniel Thorston, a protester from Syracuse, N.Y., said on Saturday of the weather. Asked whether the protesters could survive the coming winter, Thorston said Zuccotti Park need not remain the central hub of the Occupy movement if conditions become unlivable, emphasizing the "decentralized" nature of a movement that he says can shift from city to city. Though conditions were uncomfortable in New York -- city officials removed a gas and diesel generator the day before the storm citing safety concerns -- Thorston said the protesters don't have plans to stop spreading their message.
(CLICK HERE OR SCROLL DOWN FOR LATEST UPDATES)
"People aren't going to give up fighting the system because it's cold out," Thorston said.
"I mean you wouldn't see somebody at the General Assembly smoking a joint," said Smith, reflecting the frustrations shared by many working group members who have invested their time and energies in the occupation. "But in the back, they're selling crystal meth."

Latest Updates On HuffPost's Live Blog:
Related
Popular in the Community