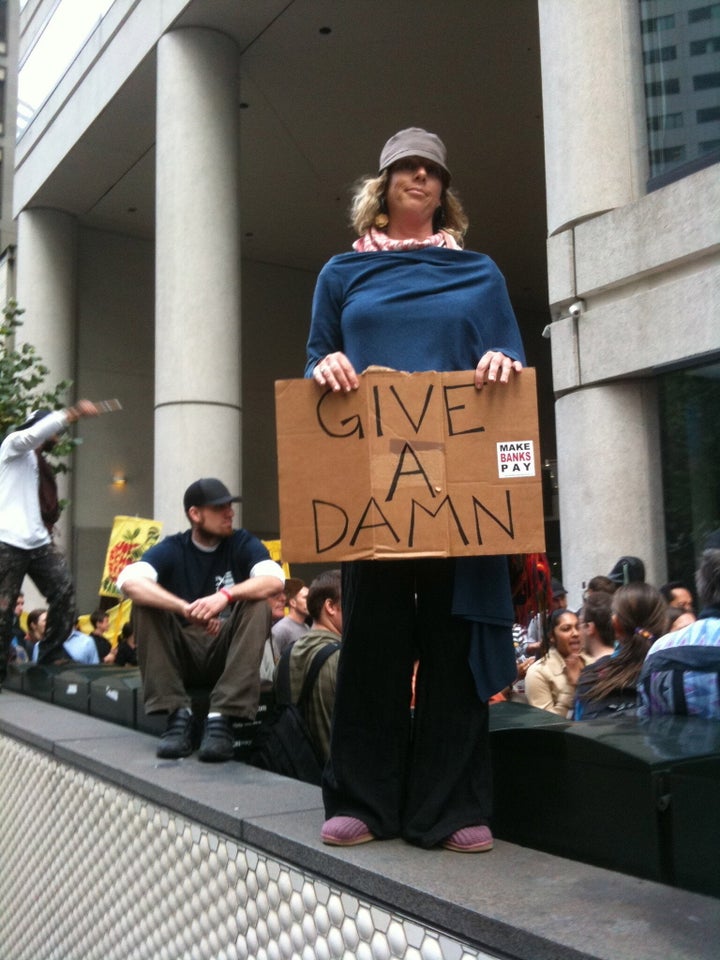 SAN FRANCISCO -- "Why is life a bitch? Cause we don't tax the rich!"
Such was the chant of the nearly 200 San Franciscans who surrounded the Bank of America building in the center of the Financial District Thursday afternoon to rally against bank bailouts and the country's uneven tax structure -- a west coast offshoot of the "Occupy Wall Street" protests that have persisted in New York City for nearly two weeks.
(SCROLL DOWN FOR PHOTOS AND VIDEOS)
The initially-peaceful crowd included families, children, dogs and bands playing drums, saxophones and banjos. Mayoral candidate and city Supervisor John Avalos opened the march with a speech that attacked big banks.
"Have you ever felt like you've been had?" he asked the crowd. "That's why this building right here is a symbol of the incredible greed and wealth that has accumulated into fewer and fewer hands."
"And how do they stay wealthy?" he added. "They took our tax dollars. They got bailed out." Avalos then urged crowd members to take their money out of national banks and invest it in smaller, community banks that care about local concerns.
The demonstrators then marched down Montgomery Street to Charles Schwab, surrounding the building and baffling employees inside. Protestors beat drums, sang songs and chanted, "Charles Schwab, give us our money back" and "Who bailed the banks out? We bailed the banks out."
The swarm finished out the day by marching to a Chase Bank branch on Market Street, where tensions began to peak. Six demonstrators -- including one who said she was losing her home to the bank -- walked into the branch and staged a sit-in in the lobby. After refusing to leave the branch, the six were arrested and then eventually released. Outside, protesters screamed, "Shame on Chase," waving signs in the air.
Occupy Wall Street officially began in a park in downtown Manhattan on Sept. 17, and the protesters there have yet to show any signs of leaving. Participants have voiced concerns over everything from environmental issues to Troy Davis' execution, but the main themes have centered on economic concerns.
"Several hand-lettered placards express outrage that banks and bankers weren't punished more severely in the wake of the financial crisis," The Huffington Post's Alexander Eichler reported Wednesday.
San Francisco's chapter had been operating less publicly until Thursday's event, but according to its official website, activists have been holding general assembly meetings each evening in Justin Herman Plaza every day since New York's protests began. They've planned several events through October, including poetry workshops, movie nights and guest speakers.
The Occupy Wall Streeters have yet to present a formal list of demands or conditions that must be met, and New York City police have already arrested at least 80 individuals there. One officer faced backlash over the weekend after video surfaced of him using pepper spray to quell a group of young women.
See scenes from Thursday's protest and watch Supervisor Avalos speak to the crowd in the videos and slideshow below: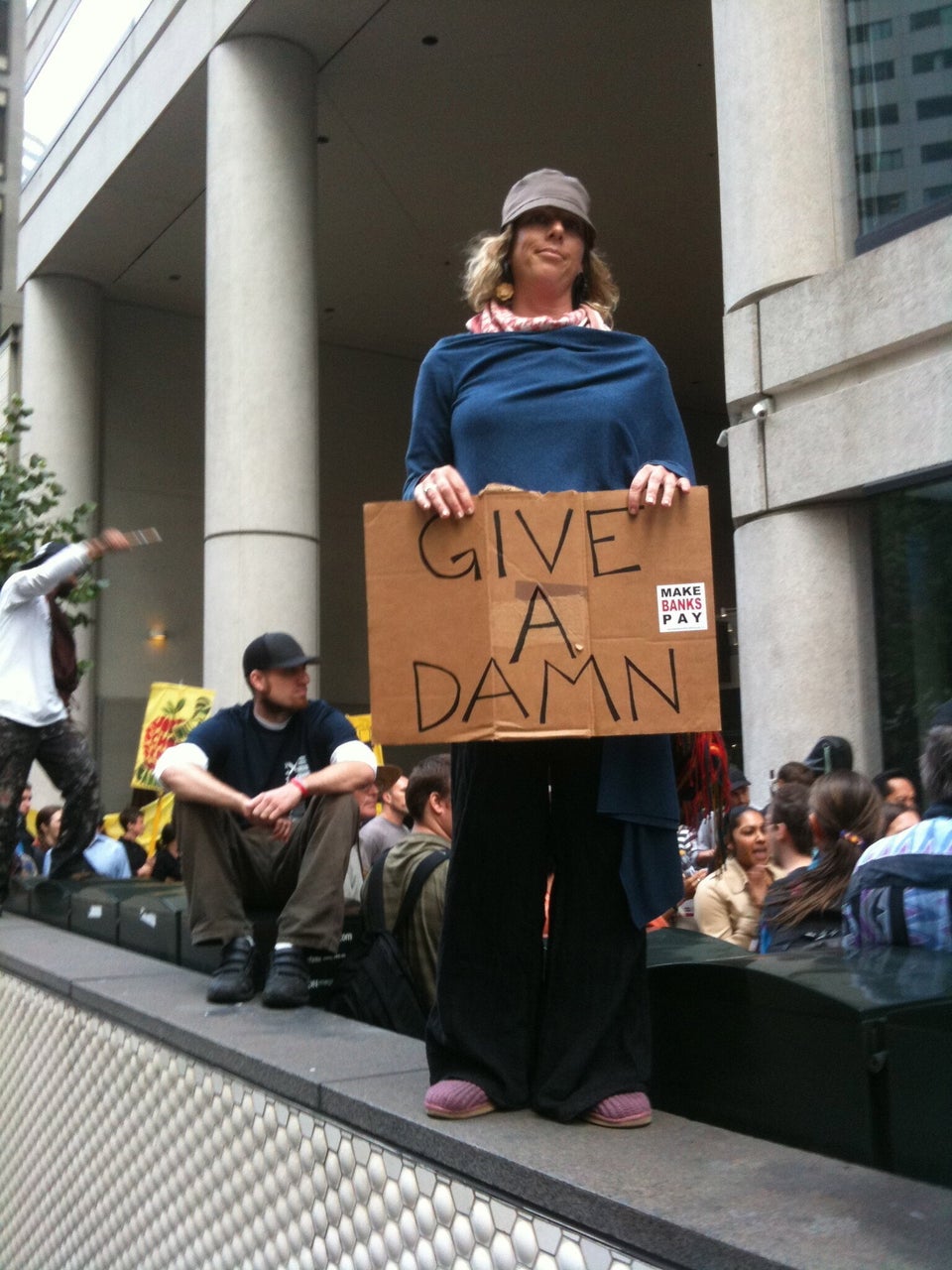 Popular in the Community