This photo appears to show protesters being dispersed with a firehose:
Tear gas being used on a kneeling protester:
A man allegedly wounded in the clashes bleeds from his head:
A protester appears to read a book to riot police:
Broken glass and rocks were strewn across a main shopping street. A group of primary school children ran crying from the tear gas while tourists caught by surprise scurried to get back to luxury hotels lining the square.

"We do not have a government, we have Tayyip Erdogan...Even AK Party supporters are saying they have lost their mind, they are not listening to us," said Koray Caliskan, a political scientist at Bosphorus University who attended the protest. "This is the beginning of a summer of discontent."

Riot police clashed with tens of thousands of May Day protesters in Istanbul weeks ago. There have also been protests against the government's stance on the conflict in neighbouring Syria, a recent tightening of restrictions on alcohol sales and warnings against public displays of affection.

"This isn't just about trees anymore, it's about all of the pressure we're under from this government. We're fed up, we don't like the direction the country is headed in," said 18-year-old student Mert Burge, who came to support the protesters after reading on Twitter about the police use of tear gas.

"We will stay here tonight and sleep on the street if we have to," he said.

An Egyptian tourist was in a critical condition after being hit by a police gas canister, Istanbul Medical Chamber board member Huseyin Demirduzen told Reuters. The 34-year-old woman was undergoing an operation after suffering a brain haemorrhage.

A total of 12 people, including a pro-Kurdish MP and a Reuters photographer, suffered trauma injuries and hundreds suffered respiratory problems due to the effects of tear gas during the clashes, Demirduzen said.

Some people were injured when a wall they were climbing collapsed as they tried to flee clouds of tear gas.

Amnesty International said it was concerned by what it described as "the use of excessive force" by the police against what had started out as a peaceful protest.
HuffPost Readers: If you're in Istanbul, we want to hear from you about what's happening there. Send your stories, eyewitness accounts, photos, videos, and anything else you want to share here. Include a phone number if you'd like to be interviewed. Let us know if you want to remain anonymous.
Check out more crazy photos from Turkey's #OccupyGezi protests.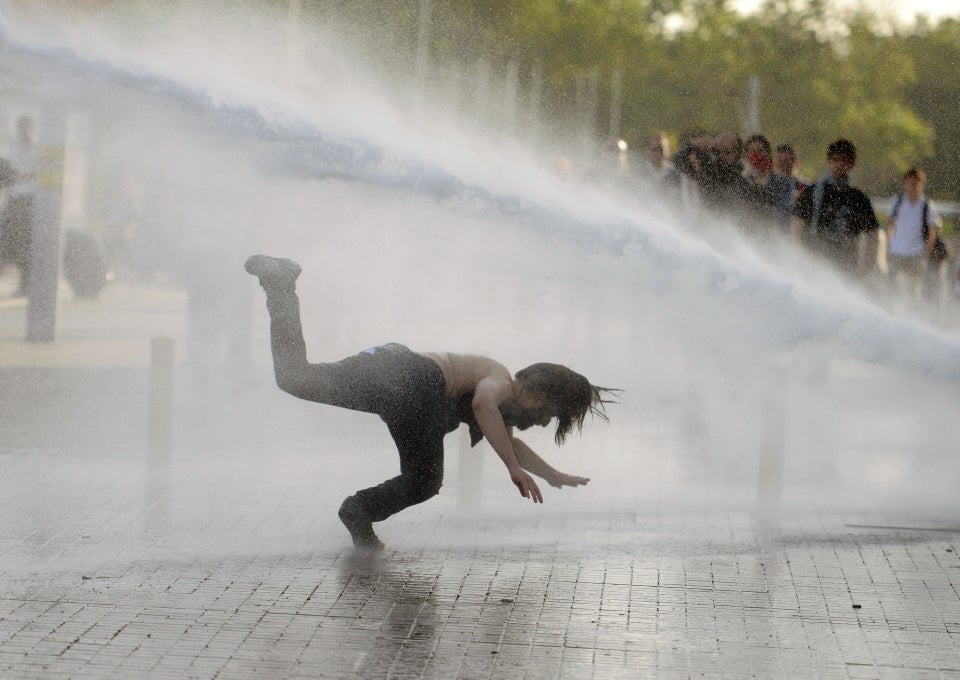 #OccupyGezi Protests
Related
Popular in the Community